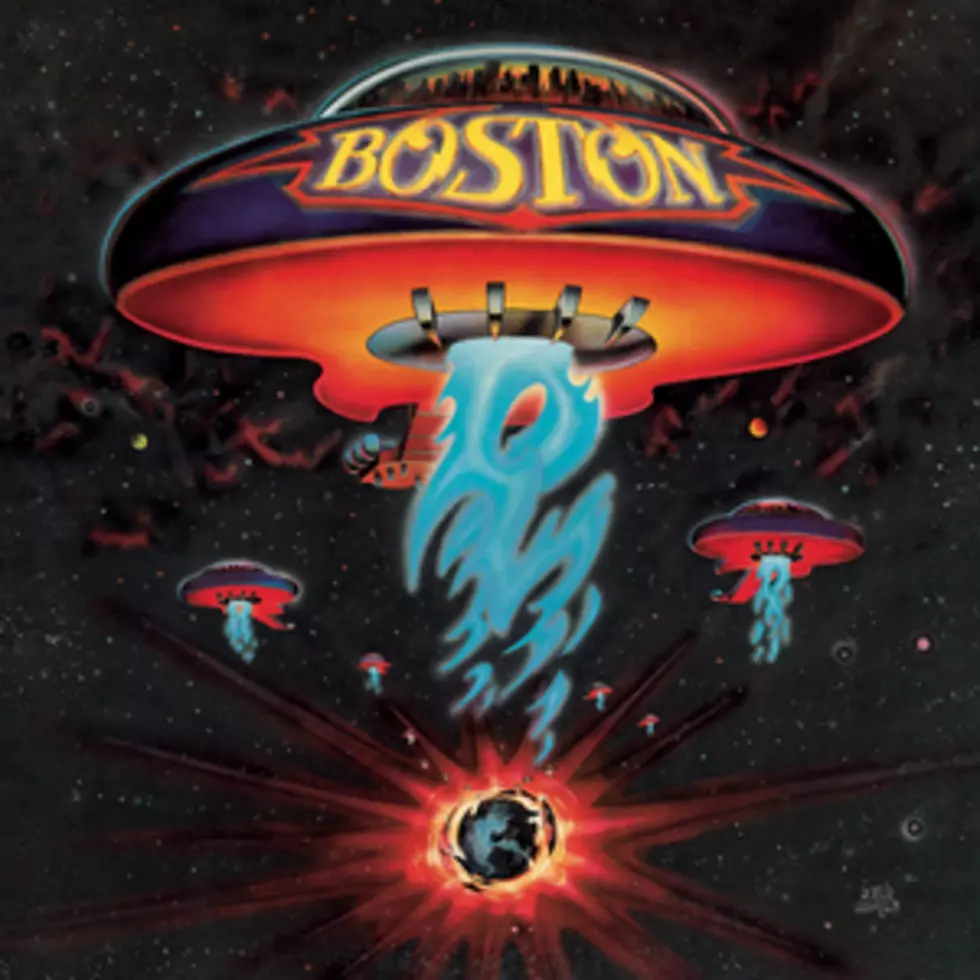 The Top Ten Greatest Debut Albums Of All Time
Boston
Follow along here. Welcome to Rocktober and the first day of the 10th month, so naturally, we had to put together a list of the 10 best first releases. Complain if you wanna, but these are the must-have's...
 1.) The Jimi Hendrix Experience, "Are You Experienced?" (1967) - It wasn't simply released. It was unleashed!!! 53 years on, it still has the power to amaze.
2.) Van Halen, "Van Halen" (1978) - As near-perfect as any first release could possibly get, you might be inclined to say that they've spent their whole career trying to keep up.
3.) The Doors, "The Doors"  (1967) - No other band has ever sounded like this. That they could go from a Top 40 No. 1 ("Light My Fire") to one of the most psychedelic pieces ever recorded ("The End") on the same record is flat-out astonishing.
4.) Guns N' Roses, "Appetite For Destruction" (1987) - My daughter played this on her bedroom stereo over and over at max volume. My wife wanted to go upstairs and throw it out the window. Sums it up nicely.
5.) The Beatles, "Please Please Me" (1963) -  Maybe not their best, but right out of the gate you got "I Saw Her Standing There", "Love Me Do", "Boys", the best version ever of "Baby, It's You" and "Twist And Shout". Incredible.
6.) Boston, "Boston" (1976) - Only one of the most awesome sounding records ever made, with hooks galore and a killer lead singer. They (he?) could never top this. They never did.
7.) The Velvet Underground, "The Velvet Underground & Nico" (1967) - We're well aware this is our third pick from 1967, but you can't ignore the album that kicked the doors open to indy, punk and glam.
8.) The Cars, "The Cars" (1978) - If you re-titled this "The Cars Greatest Hits", probably no one would argue with ya.
9.) Oasis, "Defintely Maybe" (1994) - It's been 26 years, so time to give the Gallaghers their due. "I need to be myself/I can't be no one else" still resonates.
10.) Led Zeppelin, "Led Zeppelin" (1968) - Like The Fab Four, maybe the first one isn't the best one, but it sure made you wanna listen to everything they would do from here on out.
Your favorite's not on here? Tell us why it should be...
READ MORE: 10 Stores That No Longer Exist in Maine But We Wish Still Did