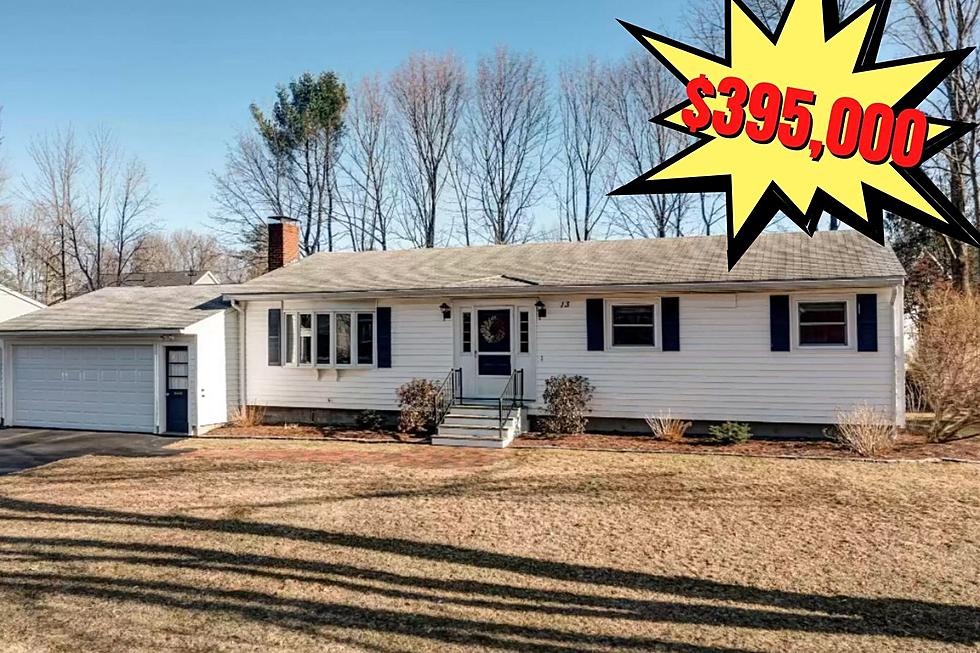 As a Millennial in Maine in 2022, I've Accepted The Fact That I'll Likely Never Own a Home
Kimberly Kuusela Maine Real Estate Experts Realtor.com
This isn't a "poor me" session. It's an awareness of circumstances, an expression of frustration for my peers looking for housing, and I'm curious if anyone else feels the same way.
I'm single, almost 32, and live in southern Maine. I am aware that if I had a partner/roommate or lived in another part of the state homeownership would be more attainable for me.
With the current housing crisis, and not even looking in Portland, the most affordable homes (not mobile homes) I'm seeing available are in the $300,000 range. And even if that were my budget, my peers are finding that these homes are slipping through their fingers due to other buyers offering far more than asking.
For example, this home in Gorham is going for $395,000.
This home in Windham that's going for $299,900. I searched Realtor.com and sorted by the lowest priced properties.
According to credible.com, a $300,000 mortgage with a 3% APR would be $1,264.81 on a 30-year loan not including escrow. That is just simply out of reach if I want to eat. (Not to mention all the upkeep costs and utilities. My homeowner friends are paying $700 heating bills and $300 CMP bills.) The sad thing is that for renters, this is an all too common monthly payment on a 1 bedroom, or if you're in Portland that might cover a studio if you're lucky. It's a frustrating reality. But again at least renters have less of the cost burden.
I was recently talking with some friends who bought just before this crisis happened. One in Portland and the other in South Portland and they both said that their properties have increased in value by $100,000 to $150,000. Even if they wanted to take their profits and run, where would they go?
As a renter, I count myself lucky to have found a place when I did, back in December of 2019. Had I moved later I am honestly not sure what I would have done. Commuted 60 miles from my dad's place? Maybe.
My heart breaks going on the Portland, Maine Facebook group or looking at the Portland, Maine or Maine subreddits. They are filled with people desperate for housing that they can afford. Some complaining that all they could find was a place filled with bed bugs, a handful of traveling nurses needing somewhere for the short term, people moving to the area for a job, and coming up short.
I truly feel that this is just the beginning and something that we need to figure out before it's too late. There's a massive domino effect that we need to recognize.
Take the restaurant industry, for example. There was a time that people could live in Portland and walk to their restaurant gig but that's not the reality anymore. Sure a place may start a dishwasher at $17 an hour but now they need to commute to the city and pay for parking. That $17 an hour is now looking like $15 an hour or less.
We're going to reach a point where people will simply not be able to live in Portland or be able to justify a commute to Portland unless something changes.
Then we have landlords. And I certainly don't subscribe to the notion that they're all greedy scum though they do exist. I have been very lucky with mine, but there is another frustrating reality that a mortgage payment is fixed, but when property taxes and costs rise landlords have little choice but to increase rent. It certainly puts renters on a budget in a tough spot. We can't afford to buy and we can't afford rent hikes.
And I know there are ebbs and flows to the housing market. That it will one day be a buyers market again, and perhaps it's the pessimist in me that feels like maybe we're too far gone.
I do not know the solution and I'm no expert on any of this. I just can't help but wonder where we all go from here.
Comparing Two Vastly Different Modern Maine Homes For $300k
With the housing market always being unique in Maine and being extra crazy due to the pandemic, what can $300,000 get you in June of 2021? Here's a breakdown of the two properties. One in the heart of Downtown Portland and the other, in Somerset County in St Albans.
So, which property would you prefer?
Take a Look Inside This Beautiful Historic Mansion For Sale in Portland, Maine