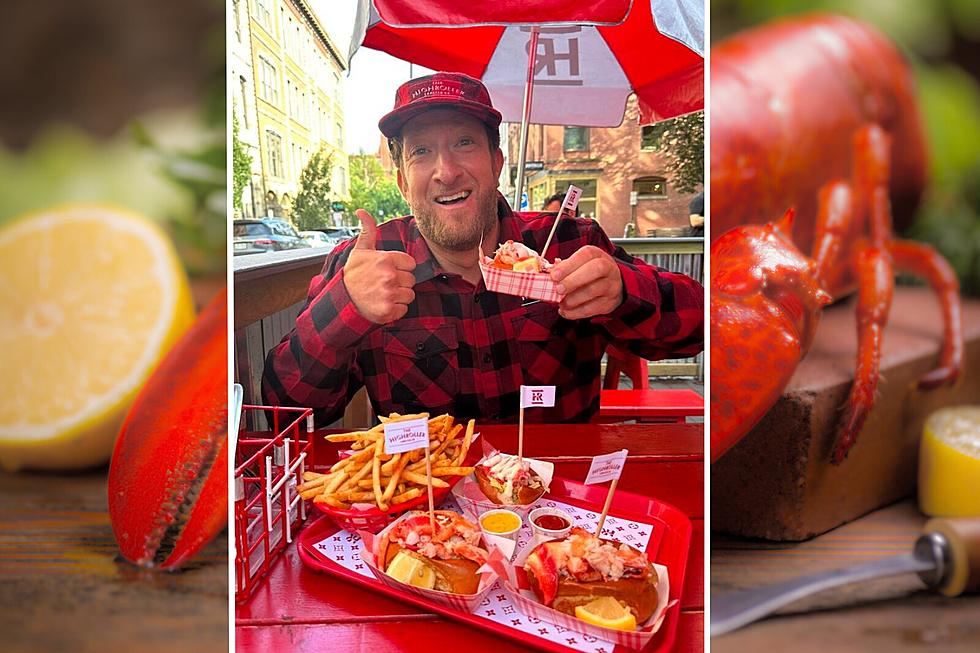 Barstool's Dave Portnoy Eats Lobster Rolls at This Popular Maine Seafood Spot
David Portnoy - El Presidente via Facebook
Dave Portnoy, the legendary founder of Barstool Sports, has been sighted reviewing Maine foods!
Obviously, it was going to happen right away because in Maine, we see everyone! Well, he was spotted at the iconic Highroller Lobster Co. on Exchange Street in Portland.
He proudly posted on Facebook his "New Maine Postcard"
Looks like he really dove into a yummy lobster roll and experienced the full Maine ambiance at this popular seafood spot. Highroller proudly hosted the star on August 28th!
Highroller Lobster Co. is internationally known and locally enjoyed with people coming from all over to enjoy their food.
And if you don't know who Dave is, let me break it down for you. Barstool Sports is like the fastest-growing media company, encompassing a website, podcasts, social media, and videos. It's all sports, pop culture and food all the time!
Dave also has a very outspoken vibe with a thick Boston accent that we're all very proud of. So any time he's in Maine doing reviews on restaurants, we celebrate!
If you like this, check out: Barstool's Dave Portnoy Comes to Maine, Stops at These 3 Pizza Places
He recently indulged in some yummy Maine pizza as well as spotted by Flatbread Pizza, Pizzaiolo, and Monte's Fine Foods.
Where do you suggest Dave goes next?
7 Maine Pizza Places Barstool's Dave Portnoy Needs to Visit
Here are some Maine pizza places he should make the trip to check out if he hasn't already.
7 Things Not to Do While Driving, Including Eat Lobster
The Maine Turnpike Authority posted new acts that you should not commit while you are driving and it is super interesting.