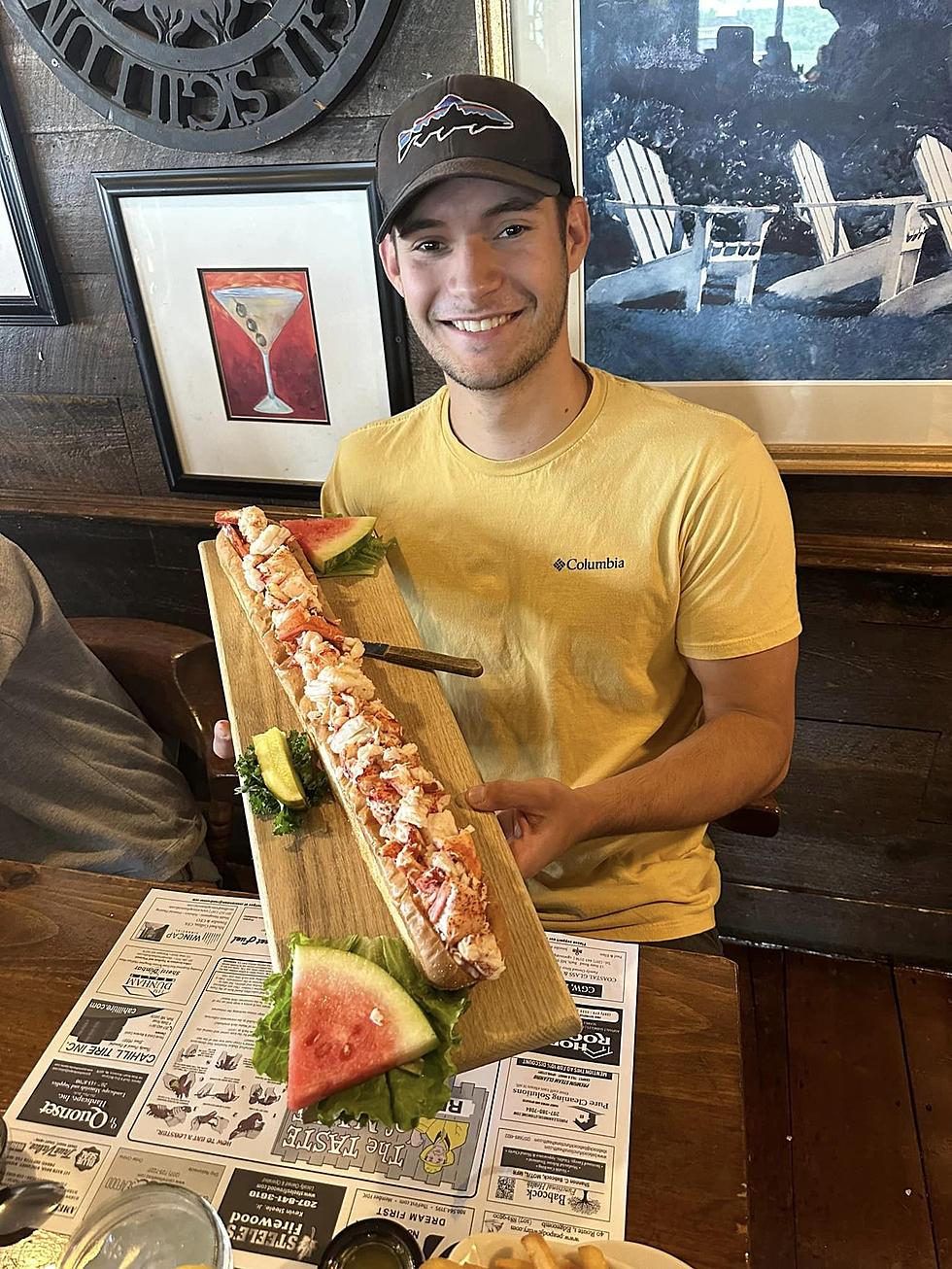 This Guy Devoured the World's Largest Lobster Roll in Maine in Under 10 Minutes
Taste of Maine via Facebook
Taste of Maine in Woolwich had a pretty big announcement which also raised the question: there wasn't a leash inside this lobster roll, was there?
That's right – one customer downed "The World's Largest Lobster Roll" in just under ten minutes. The roll contains two pounds of meat, or about six or seven lobsters.
It's been an exciting time in the world of competitive eating here in New England. Just last fall, a man set an all-time record at the Topsfield Fair by eating 10 quarter-pound hot dogs in less than seven minutes.
This isn't the first time someone has finished off this particular lobster monstrosity. A glance at Taste of Maine's Facebook page shows several people embarking on the ambitious feat.
In fact, one TikToker went viral last summer when she documented her battle with the signature menu item.
The speed, though, is the key. Two pounds of lobster in less than ten minutes! Quick going down, but a lot to think about in the aftermath.
So should you take the proverbial plunge at Taste of Maine, here are Eight Great Questions to Ask Yourself After Eating the World's Largest Lobster Roll:
Can I also order the world's largest Charmin roll?
Can I get a refund since the bun wasn't toasted?
Is it normal to cry mayonnaise?
Is it normal for your stomach to hum the Jaws theme?
Should I have ordered a Diet Coke?
Will sharks be scared of me?
Is this why my date left early?
Can I be buried in my bib?
Where to Find The 10 Best Lobster Rolls in Maine
16 Best Places to Get Lobster Rolls in New Hampshire
Below are the some of the BEST lobster rolls in New Hampshire.