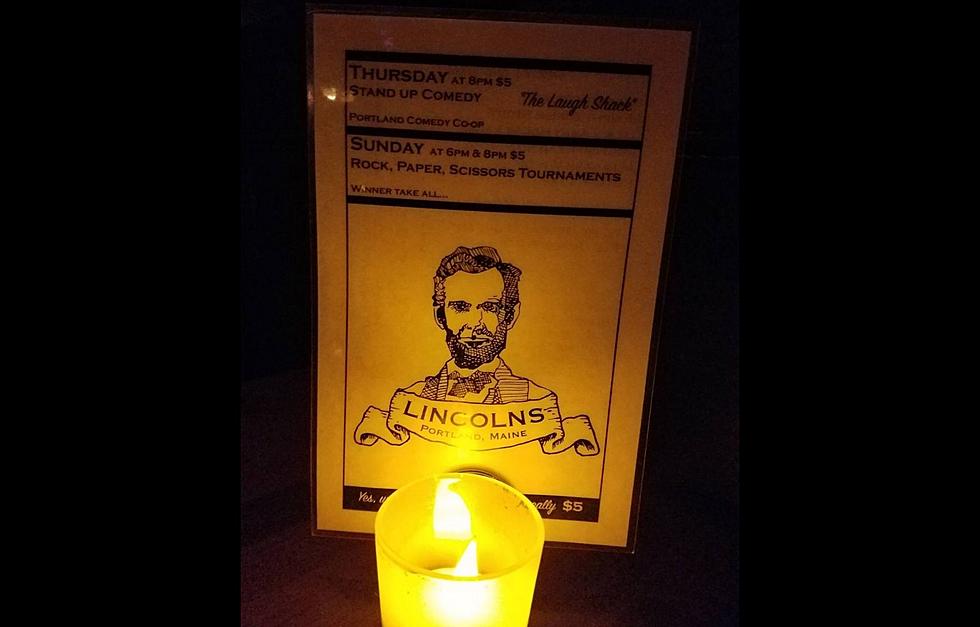 Beloved Portland Speakeasy Lincolns Reopening After Year of Closure
Brittany Rose
There is one place I always bring people unfamiliar with Portland and that is Lincolns.
I remember the first time I found Lincolns. I was with a buddy of mine and he suggested we go to this secret place where everything was $5.
My first thought was, "What?!"
My second thought was, "Absolutely."
And it's been love ever since.
Today the news I have been waiting for finally came. After over a year of being closed due to the pandemic, Lincolns is finally reopening this Friday, March 26th after closing back on March 16, 2020.
If you're not familiar with Lincolns it's truly a special place. Yes, it is a speakeasy, which means you're not going to see any signage out front. And even when you get into the correct area, you still need to figure out where the door is.
Once inside, it's my personal favorite Old Port pastime to sit in the booth by the two-way mirror watching people drunk and sober alike try to find the hidden bar.
Everything at Lincolns is $5. They have beer on tap and liquor and your basic mixers. Pre-covid they had comedy shows and rock, paper, scissors tournaments.
Personally, Lincolns is my go-to if I need to kill time before meeting up with friends. Not just because they have great drinks and a chill atmosphere, but it's one of the few places I feel totally safe hanging out alone.
Now, just because they're reopening doesn't mean everything is back to normal. Their new schedule will be Thursday through Sunday beginning at 5 pm. They also are abiding by local and state guidelines and will adhere to a capacity of 32 patrons. No reservations, first-come, first-serve.
I can't wait to get back supporting my favorite spot in Portland, Captain, and Coke in hand.
10 Restaurants In Maine That Closed Sometime in 2019 or 2020
What Are the Signature Drinks From Every State?