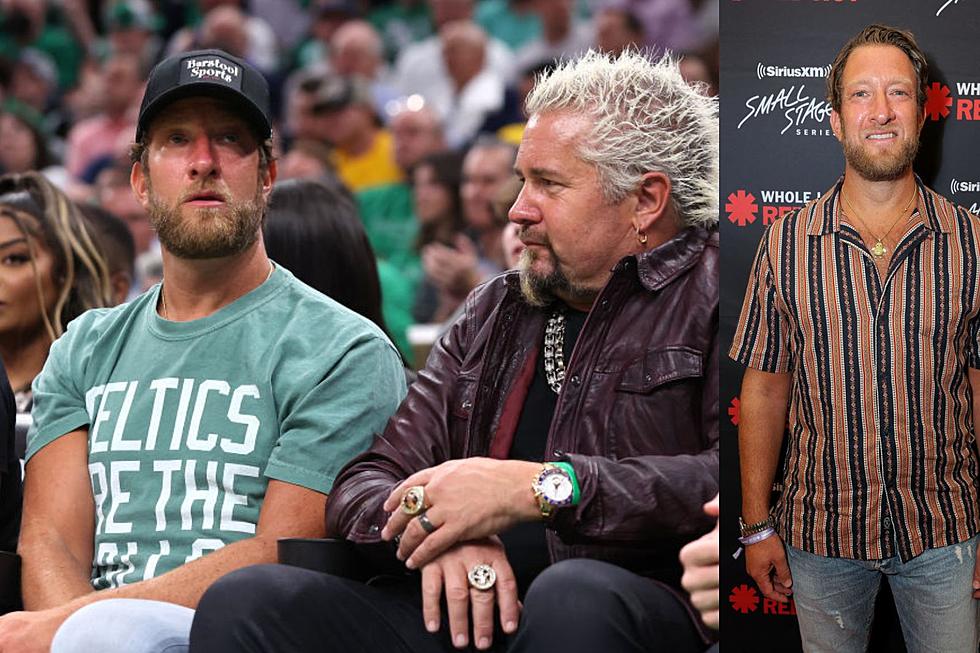 Boston Restaurant Consultant Tell All About Barstool Sports' Dave Portnoy's Dark Past
Getty Images, Canva
Is Dave Portnoy really who he says he is?
I mean, I think so... why wouldn't I?
When I think of Barstool Sports' founder and owner, I think of a blunt go-getter with Boston blood through and through. Someone who is not afraid of hurting someone's feelings. Not on purpose, but because he says what he feels, when he feels, with no reservations.
Although blunt, I do not think Dave Portnoy intends to be rude or hurt people intentionally. To me, he seems like the common man – an average bloke.
Well, someone (perhaps people) thinks differently.
Now, we are all entitled to our own opinions, but I would not be writing this if some random jabroni on the street told me his opinion.
I am writing about Sheldon Adelson Jr., a "62-year-old who has done everything in the food business for 50 years," according to an email from Adelson.
More importantly, Adelson works with Boston Restaurant Consultants, who are "a group of successful restaurant business entrepreneurs, accountants, analysts, advocates and strategists with over 40 years experience," according to the website.
The most shocking claim that Adelson made about Dave Portnoy was about stealing.
He claimed that Portnoy was a "spoiled little rich kid from Swampscott Massachusetts," in an email interview. "As I told you prior, I was involved with several nightclubs, and when he was in his early 20's, we had several incidents where he would duck out without paying. He NEVER worked a day in his life, and got *bleeping* lucky with Barstool..."
WOWZA.
A harsh accusation. Did the Massachusetts local-turned-business owner and celebrity actually do these things in his hometown in his 20's?
Mr. Adelson claims so.
Some know Portnoy from Barstool Sports, some know of him through the Barstool Sportsbook, and  many know Portnoy through his famous pizza review..."one bite, everyone knows the rules."
With the pizza review fame in mind, Adelson goes on to say:
Dave knows nothing about food except eating it, he is not a chef and never worked in the food business so what the bleep does he know about food? NOTHING so why listen to his opinion about pizza? He's not even Italian...

The fact that he will trash talk about classic pizza businesses that have been around for 75 or 100 years is immature and ignorant. These people, families have worked so hard for generations he can't even comprehend what that even means but he is willing to ruin them with his social media platform is so wrong is so many ways. I am glad he made millions with Barstool but trust me, nobody over the age of 45 listens to him about anything and think he looks like a fool running around eating free pizza while trying to offer opinions.
Again, harsh claims. So you tell me, people of New England. Is Dave Portnoy a good, standup local guy with heavy opinions and a carefree attitude, or is he a phony, and a tab-running, bill-ducking, wannabe celebrity that this Boston Restaurant Consultant is making him out to be?
Time will tell, but if this ever reaches Dave, holler at me. We'd love to chat with you on the morning show and put these accusations to rest.
These Are 25 of the Best Sports Bars in New Hampshire and Massachusetts
Below are the best sports bars and restaurants to catch a game in Massachusetts and New Hampshire.
Reasons Why Pineapple Does NOT Belong On Pizza in Massachusetts