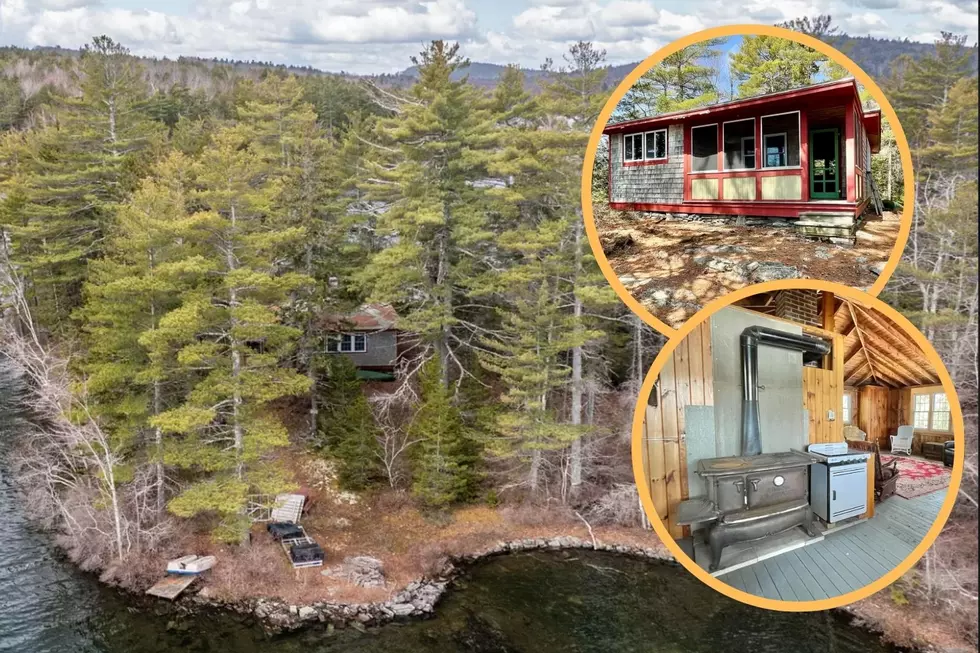 Camp Out on Your Own Island With This Maine Home for Sale
Camden Coast Real Estate/Zillow
Some people love a quiet little summer home. Well, there is actually a house for sale on Burnt Island in Liberty, Maine that where you will definitely be able to relax and not be surrounded by a lot of noise. If you are someone that likes some time alone or just being isolated from others, this is the perfect place for you.
Imagine owning a home on an island, well, here you can for only $325,000. You would own a private 3-acre island (Burnt Island) and camp on Lake St. George. Of course, you would need to have a boat to be able to get to and from the island, especially to get some food shopping done.
The island has a rock cove, deep water access, and of course plenty of places for you to go for a swim. The camp that you would be staying in was built in 1958 and is 688 square feet. So it's not that big, but it is perfect for a nice little getaway.
If you own a boat, I'm sure that you would enjoy staying on this island as the current owners have owned the property for 35 years. The camp has a large open living room area with a fireplace insert, one bedroom, a kitchen, and even a screened porch. The one thing that may come as a downside, is that there is no bathroom in the camp.
If you want to sit out by the lake, you can no matter the time of day with no one there to bother you, plus at night you can enjoy the firepit that is overlooking the lake.
Honestly, for the price, this camp is a great little getaway, again only if you have access to a boat though.
Look Inside This Camp on a Private Island in Maine
You can own your own island if you buy this house for sale in Liberty, Maine for $325,000.
This Massive 16-Lane Bowling Alley Comes With This Maine Home for Sale
This ranch in Wilton, ME, comes with a lot more than just a place to sleep and live. It comes with a whole bowling alley!