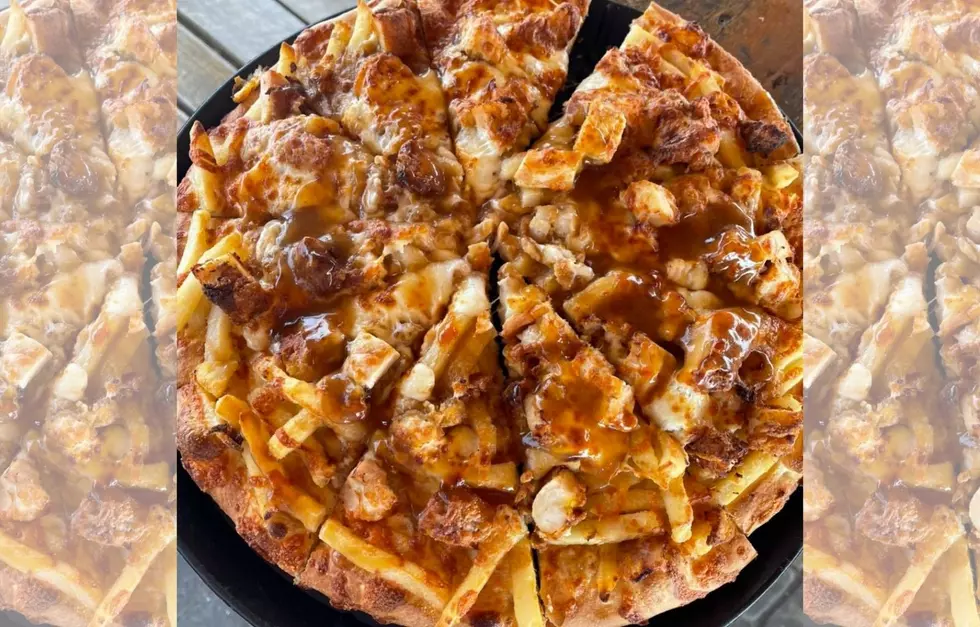 Can't Get to Canada? Get Your Poutine Fix On a Pizza in Maine
Farigrounds Pizza & Pub
What even is poutine?!
Poutine is one of Canada's most beloved dishes originating from Quebec.
Unfortunately due to the pandemic, it's not quite as simple as taking a weekend trip north.
According to Wikipedia, Quebec is very proud of their unique dish that consists of french fries, cheese curds, and gravy. They even have an annual festival celebrating the dish, Festival de la Poutine de Drummondville.
Where can I get some in Maine?
While you can find poutine throughout northern New England states, no one does poutine quite like Fairgounds Pizza & Pub in Cornish, Maine.
As if poutine couldn't get better, they slapped it on a pizza pie and threw in some fried chicken! Even if you've never had poutine this is one dining experience you do not want to let pass by. Fairgrounds is located at 156 Maple Street in Cornish. Dine-in or order to-go!
With all those toppings this is one pizza to definitely share with friends and family. Just don't plan on doing anything else afterward, except maybe a nice long nap.
Where else do you love getting poutine? Let us know via the app!
10 Best Places in Maine for Pancakes
CHECK IT OUT: See the 100 most popular brands in America