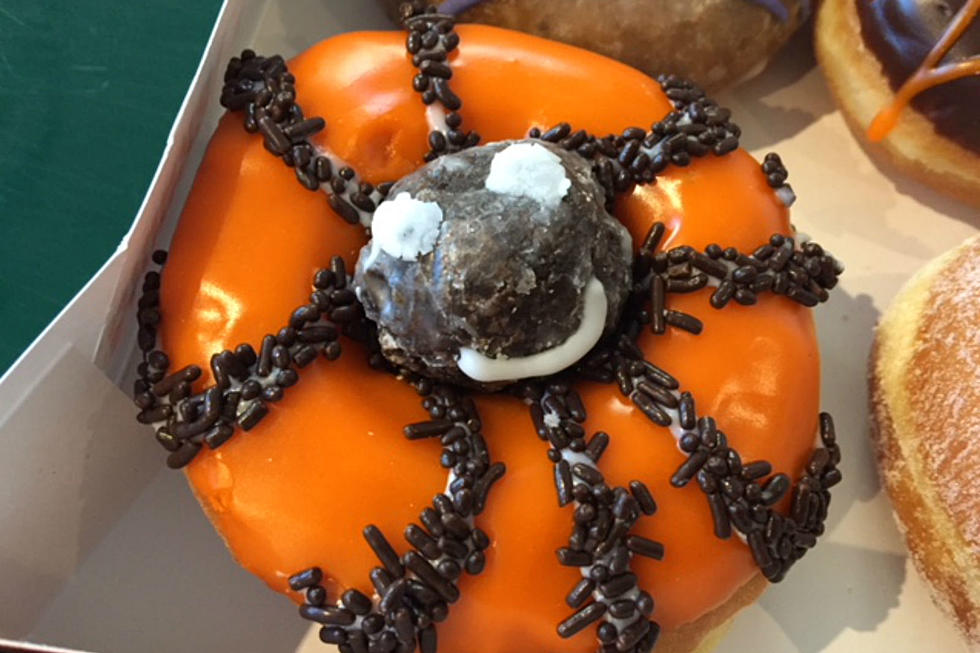 Check Out Dunkin' Donuts' Devilishly Delish Halloween Treats!
WBLM.com
Dunkin Donuts is celebrating Halloween in a big way! Wow, an entire rack of deliciously disguised treats, it's so hard to choose! Witch's Brew Berry, Vampire's Delight, Boston Scream, Spider and Spooky Sprinkles to name a few.
I chose a half dozen Halloween donuts. There are only five here because I ate one before I could finish this post :) I couldn't resist the Scary Strawberry! If you could smell them your knees would buckle too!
I gave the Spider donut to my work buddy, Annie, because it's the most awesome! Not only does it look like a spider, but it also has a chocolate Munchkin for a face!
She was like a little kid when I gave it to her, it made her so happy. I'm going to treat my kids and their friends to some Dunkin treats as an after school snack today. Major Mommy Points!
Munchkins are in on the holiday action as well. Get 10 Munchkin Donut Hole treats for just $1.99. All of these devilishly dressed up offerings from Dunkin pair perfectly with your favorite witchy brew.
Limited time offer, participation may vary.