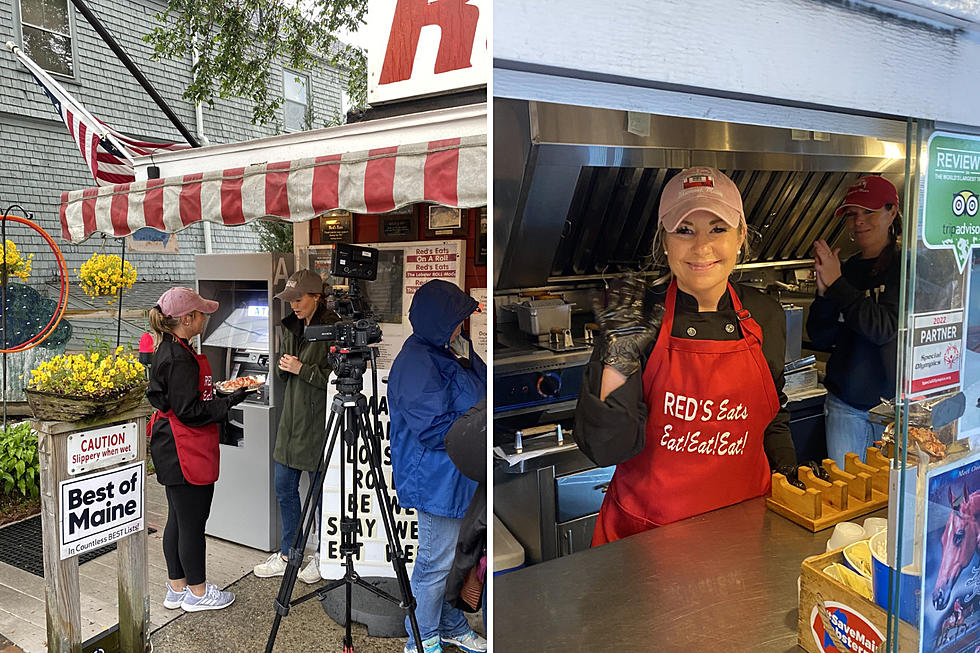 Chef From This Famous Maine Restaurant to Make Appearance on Food Network
Kira Lew
At the heart of Red's Eats restaurant on route 1 in Wiscasset is, Shannon Brown. She is the executive chef who started her culinary journey at 14 years old.
It's safe to say she is very experienced in the world of food after practicing the art for 25 years.
Her commitment to Reds Eats and feeding the community with mouth-watering lobster and seafood dishes is evident. So evident that she is going to be featured on the Food Network, according to News Center Maine. 
She is now ready to showcase her talents and has been chosen to represent Maine on "Alex vs America" a popular cooking competition show on the Food Network.
The show is about chosen talented Chefs trying to take down Iron Chef Alex Guarnaschelli who is said to be the most accomplished competitive cook in America, according to the Food Network. 
She will start her filming for the show in LA at the end of August, as the article states. 
Brown says,
"I am truly honored by the opportunity to go on national TV and represent Maine, Reds Eats, and lobsters."
I can't wait to watch and witness one of our own repping Maine and Reds Eats on national tv! Go Shannon!
Don't Miss These 11 Lobster Boat Races in Maine in 2023
If you are seeking adventure, lobster boats, and new friends, check this out.
Try These Maine-Approved Lobster Roll Hot Spots Before Summer Ends
It's not too late to hit these places up before they close for the season!