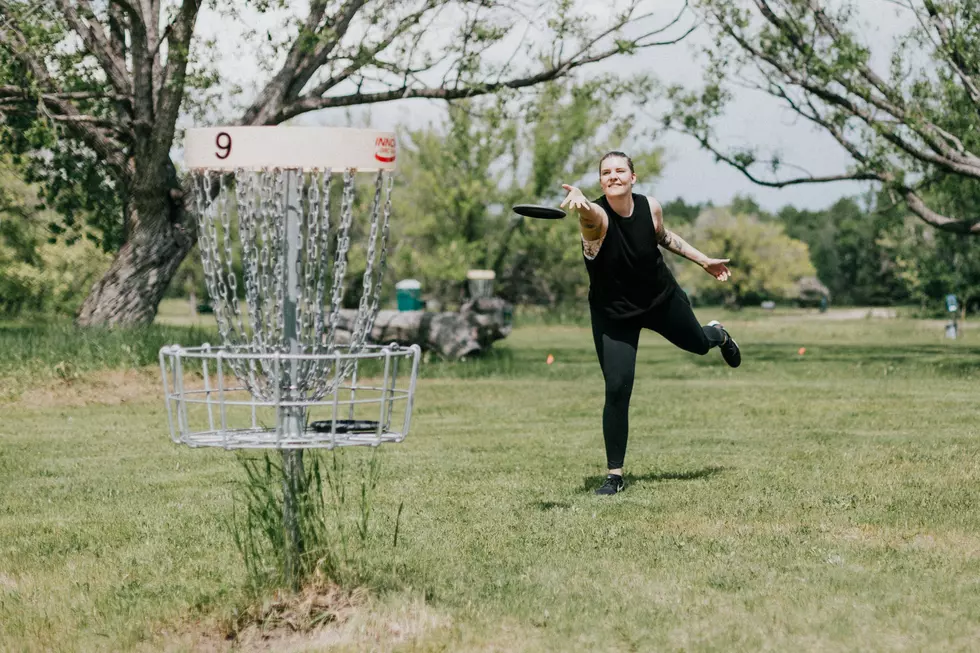 Maine's Disc Golf Courses You Have To Try This Summer
Priscilla Du Preez via Unsplash
Disc Golf has become huge since hitting the scene in Maine in 1975, according to Activity Maine. The site says,
One of the first ten official disc golf courses in the world was built in Maine shortly after the sport was officially formalized in 1975.
If you are unaware of what this sport is, let me fill you in. I would like to point out first that I am an avid disc golfer and my throw is pretty epic.
Disc Golf, according to the Professional Disc Golf Association is,
Disc golf is played much like golf except, instead of a ball and clubs, players use a flying disc. The sport was formalized in the 1970s and shares with golf the object of completing each hole in the fewest strokes

PDGA.com
The point is to get the disc that you are tossing, throwing or tomahawking, into a chain-linked basket. PDGA goes on to say,
.As a player progresses down the fairway, he or she must make each consecutive throw from the spot where the previous throw landed. In group play, the farthest away player always throws first. Players should not get ahead of the away player. The trees, shrubs, and terrain changes located in and around the fairways provide challenging obstacles for the golfer. When the 'putt' lands in the basket, the hole is complete.
Now that we understand the way the game is played. Let's get out and explore the top spots, according to you, in Maine. We put out questions to our listeners on our socials asking you which courses you liked in Maine and boy did we get a hefty response.
Ya'll are intense about disc golf and I love it.
So here we go, below is a gallery of 20 of the Top Disc Golf Courses in Maine, According To You!
Maine's Disc Golf Courses You Have To Try This Summer
Did you know that there are tons and tons of disc gold courses in Maine? I didn't but thanks to you, I have created a list of the top 20, according to you.
Here's How Much Central Maine Raised for This Years Request-A-Thon
We had the pleasure of putting on 92 Moose Request-A-Thon on Friday. Broadcasting live on-air for 12 hours straight, all while receiving donations and song requests for Special Olympics Maine!