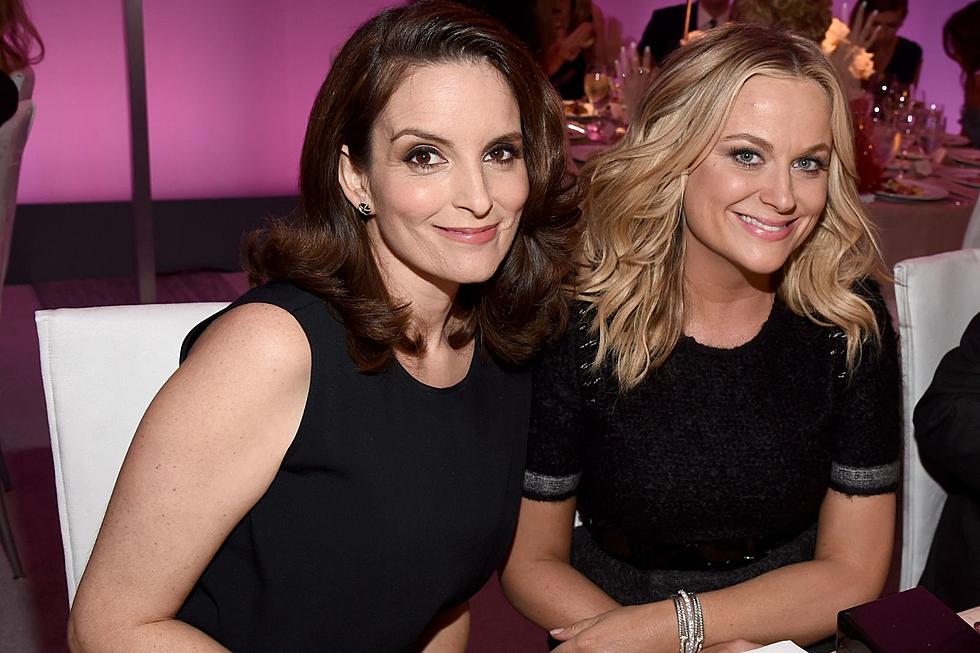 Comedian Amy Poehler is Coming Home to Boston and Bringing Her Best Friend Tina Fey
Getty Images for ELLE
LOLOLOLOLOLOLOL
Okay, now that I've lost five pounds from laughing and wiped away those tears streaming down my face, let's get to it, because I'm loving this news immensely.
If you didn't know, comedian and actress, Amy Poehler grew up in the Boston suburb of Newton and graduated from Boston College.  So when she decides to come home, if even just for a visit, it's a thing.  Even more so, she's bringing her bestie, Tina Fey.  I mean this duo is unstoppable in the comedy world, and with only four cities on this tour, it makes sense that Amy would make Boston one of them. Woo hoo!
According to Boston.Com, this trip home to Massachusetts for Amy will be the very first time in her and Tina's 30 years of friendship that they tour together like this.  I mean, we see them together all the time, right?  They are both Saturday Night Live alums ,where they became household names. They've also hosted the Golden Globe Awards four or five times, and acted in films like Sisters, Baby Mama, Mean Girls, and Anchorman 2: The Legend Continues.  Amy Poehler even guest starred on an episode of Tina's hilarious TV series, 30 Rock.
On their first tour ever, they're only doing four stops: Chicago, Washington D.C., Atlantic City, and Boston. It's called the 'Restless Leg Tour', and they'll be taking the stage at Fenway's MGM Music Hall on June 9.  It's such an intimate, cool venue, too, if you've never been.
Tina and Amy even posted her excitement on Instagram.
10 TV Revivals That Were So Bad They Ruined Their Original Shows
13 Superstitions of New England Fisherman and Sailors