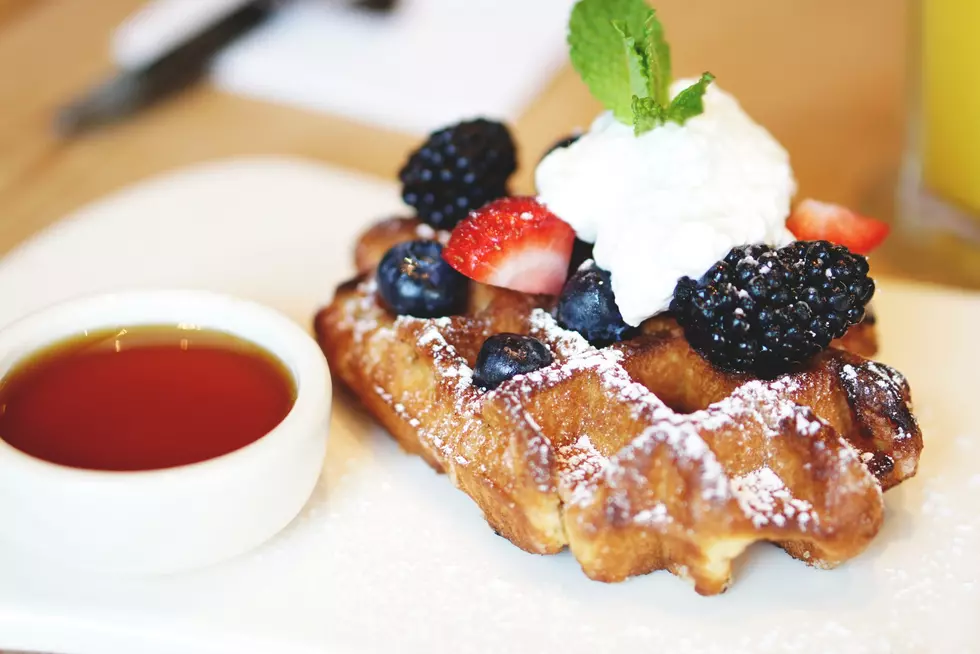 Delicious Belgian Waffle Truck Coming To Maine
Casey Chae via Unsplash
Hold on to your hats and your butter because the most delicious Belgian waffle truck is coming to Maine this summer! Ellsworth is where it's at!
Waffles and summertime are like candy canes on Christmas. Let's be honest waffles can be enjoyed for any meal.  According to WABI, Kathryn Kennedy, the woman behind Waffle ME, is the baker who is making all of this happen!
She is also a history teacher at George Stevens Academy as the article states.
Kathryn says,
So, I love to bake, and a few years ago in 2019 I got to go to France to study WWI, And, they have these little kiosks there selling Belgian waffles with all sorts of different toppings, strawberries, whipped cream, chocolate sauce. And we just became obsessed with them and would go back and visit them, and I was like, this would be so fun to have around here.
It's fantastic that Kathryn became inspired by waffle kiosks in France and is now going after her dream. She and her husband will breath new life into waffles for us in Maine and we will all be able to taste a little piece of history and France in every bite.
If you want to check out what's coming this summer with Waffle ME, check out their Facebook page here! 
Here Are 30 Maine Restaurants We Can't Help But Miss Now That They Are Gone
Food is nostalgic. It takes us to a place we once knew and fills us with those memories. Are their restaurants in Maine that you miss terribly? Take a walk down memory lane with me and check out the list of 30 spots that are gone forever that once fed us all.
Enjoy A Delicious Lunch At These Maine Restaurants For Less Than $10 Bucks
Hungry? But you don't have enough to spend on lunch at your usual spot? Well, for those of us pinching pennies right now, some restaurants in Maine offer lunch for less than $10 bucks!