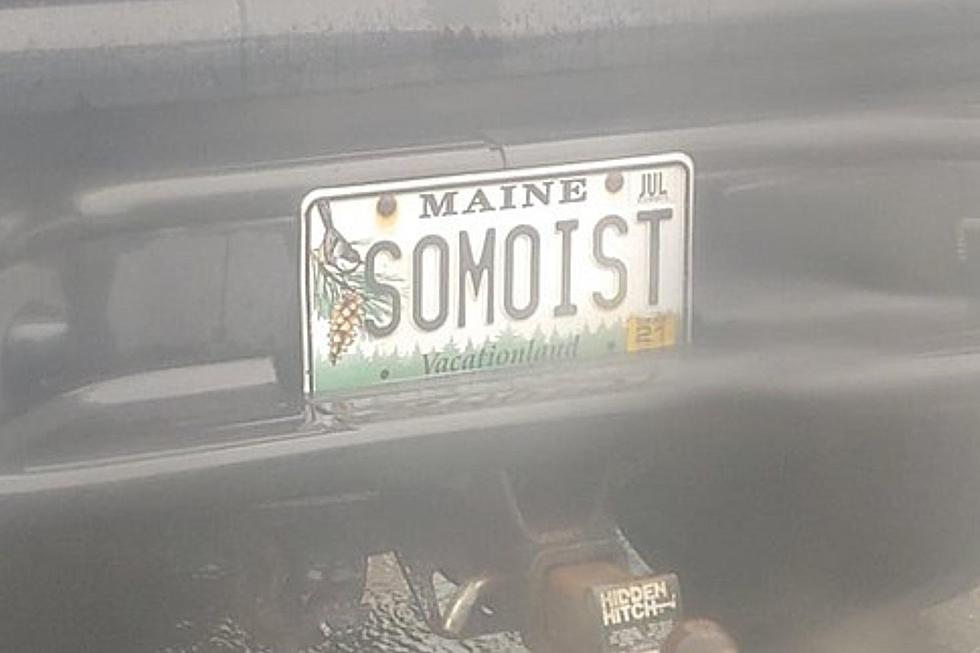 Did You Know You Can Search for Available Vanity Plates in Maine?
Reddit via thedecayofnature
Did you know that maine.gov has a nifty online service that allows us to search for and order personalized vanity license plates? Because I didn't! Also, it's very possible that I think that this is way cooler than it actually is.
Presenting the Vanity Plate Search & Order Online Service, a handy tool that lets folks look up the availability of personalized license plates. Although this feature may not be breaking news, it's worth highlighting as a valuable resource for those who wish to add a unique touch to their vehicles. 
It's important to note that the vanity plate search on Maine.gov is free of charge. However, of course, fees do apply when actually ordering the plate. 
Now, let's address who can and cannot use this service. If you have a vehicle that hasn't been registered yet, it's necessary to complete the initial registration process at your local town office or a BMV branch office before ordering a vanity plate online. 
License plates in our Pine Tree State have been in the news for a few reasons recently.
Maine is currently considering a change to its license plates. The iconic chickadee plates, which have adorned Maine vehicles for nearly 25 years, have begun deteriorating beyond recognition. This deterioration raises concerns about public safety, as it becomes increasingly important for license plates to be easily identifiable by law enforcement, tolling authorities, and citizens in the event of accidents or serious crimes. You can read more about the potential chickadee change here. 
Furthermore, Maine has taken steps to tackle vulgar license plates. After experiencing a surge in popularity due to a streamlined review process, the state implemented new regulations in 2021. These regulations empower the secretary of state to recall or refuse to issue vanity plates that contain profanities, obscenities, certain derogatory references, or references to sexual acts. By enforcing these measures, Maine aims to maintain a level of decency and respect when it comes to license plate personalization. For more details on this matter, you can read up about the vulgar license plates in Maine, here. 
Remember, exploration and personalization can go hand in hand, but let's keep it tasteful, Maine!
LOOK: Here are the best small towns to live in across America