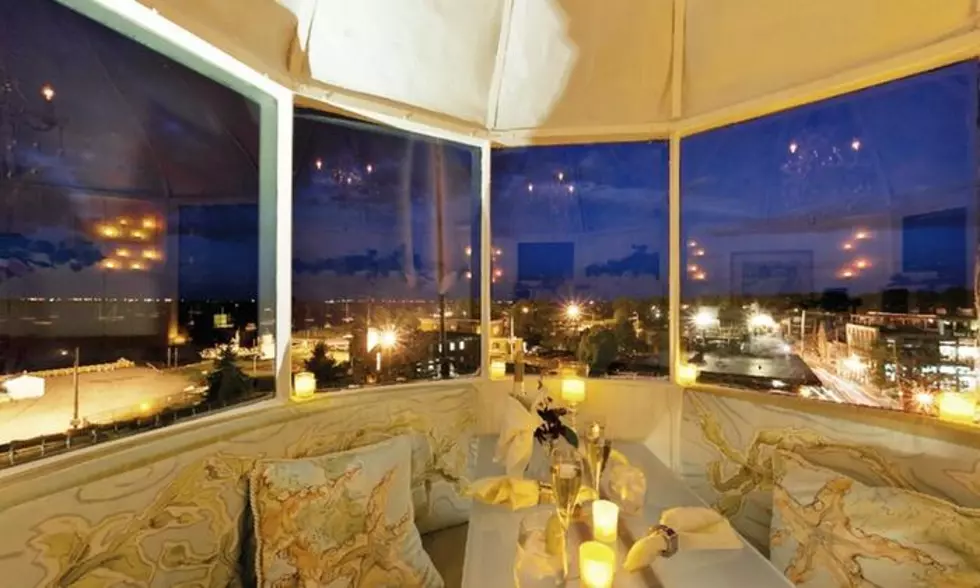 Enjoy a Special Romantic Meal at the Top of a Lighthouse in Newburyport, Massachusetts
Lighthouse Preservation Society via Facebook
This is the cutest and sweetest place ever, and we are absolutely obsessed with it.
Maybe you and your partner are looking to go on a romantic date night or celebrate an anniversary, or perhaps you're looking to pop the question in a place that's so special, it's the only one of its kind in the world. Enter the Newburyport Lighthouse in Massachusetts.
Situated on the North Shore about 20 minutes south of Hampton, Newburyport is similar to Portsmouth, New Hampshire, with its historic architecture, cute shops, waterfront views, delectable cuisine, live entertainment, and all-around beautiful coastal aesthetic. It truly is a wonderful place to spend the day.
The Newburyport Lighthouse is on Water Street, and offers guests the once-in-a-lifetime opportunity to enjoy a gourmet breakfast, lunch, or dinner at the top.
Come on. Just look at how cute this is.
And it feels even more cozy and romantic at night.
Couples who reserve the space will have up to five hours to enjoy the scenic panoramic views while dining and spending time together, all while being served by their own personal wait staff. As for the food? Well, there are catering options from several nearby restaurants, of which you can pick the meal(s) of your choice.
Because of how unique and special this place is (not to mention the views), it's understandably become a popular proposal spot. If this writer gets engaged someday, this location just might be the place. It's got that perfect combination of private + personal with romantic + scenic.
Since only one couple can be in the lighthouse at a time, slots fill up quickly, so be sure to make a reservation here. For more information about this dining experience, click here.
Oh, and just an FYI, you do have to climb up some winding stairs and a small ladder to get to the top, so be careful if you choose to wear heels.
Speaking of tiny...
Vacation Tiny at Adorable Tuxbury Tiny House Village in New Hampshire
Tuxbury Tiny House Village
in South Hampton has several tiny homes that you can stay in on your next vacation. Here's a look inside three of them.
Gallery Credit: Megan Murphy
Enjoy a Sweet Summer Treat at These 7 Gelato Places in New Hampshire
Gallery Credit: Megan Murphy
These Are 10 of the Best Wineries in New Hampshire
Gallery Credit: Megan Murphy