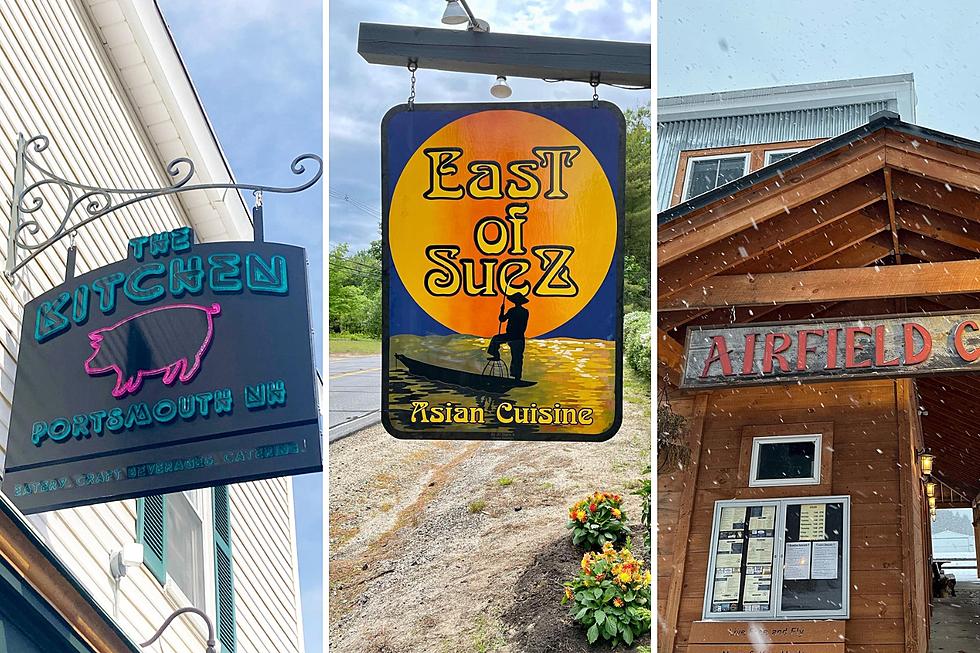 These Are the 20 Most Under-the-Radar Restaurants in New Hampshire
The Kitchen NH, East of Suez, The Airfield Cafe via Facebook
Have you ever said this sentence, "Wait, you have never eaten there?!"
You know what I am talking about.
The hole-in-the-wall restaurant that you love but no one else knows of it. The restaurant 20 miles away from everything but has the BEST food. Or even the restaurant just off the beaten path that not enough people go to.
These are under-the-radar restaurants. The ones the locals know. The restaurants that have thrived for decades with zero marketing money.
Why? Because they can. Word of mouth travels quickly, especially when good food is involved.
When you go to a small hidden gem of a restaurant that not a lot of your friends know, you feel prestigious. Like you know a secret. The best part of knowing about that under-the-radar restaurant is sharing it with others, who come back impressed. You help the restaurant you love, you help introduce a new place to your friends, and you were right - it is an under-the-radar place!
Growing up in Merrimac, Massachusetts, I would recommend The Great Rhythm Cafe. If you do not know what that is, that is a good example of an under-the-radar restaurant. If you do know, you were one of the lucky ones!
They, unfortunately, closed their doors after the pandemic; however, the quaint little restaurant, run by two amazing women, is a perfect example of an under-the-radar spot. People, mostly locals, loved the place.
Below are 20 of the most under-the-radar restaurants in New Hampshire. Have you been to any of them? And if you're from say Maine or Massachusetts, these are definitely gonna be spots you want to make a road trip for.
20 Under-the-Radar Restaurants in New Hampshire You Should Try Right Now
These are the most under-the-radar restaurants in New Hampshire. Under rated, under appreciated, and often times not noticed....give one of these hole in the wall restaurants a go!
16 Solo Day Trip Ideas in New England
These Are 10 of the Best Places to Get a Massage in New Hampshire
Here are the most popular places to get a massage in the Granite state whether you live in the Queen city, the white mountains, or anywhere in between!