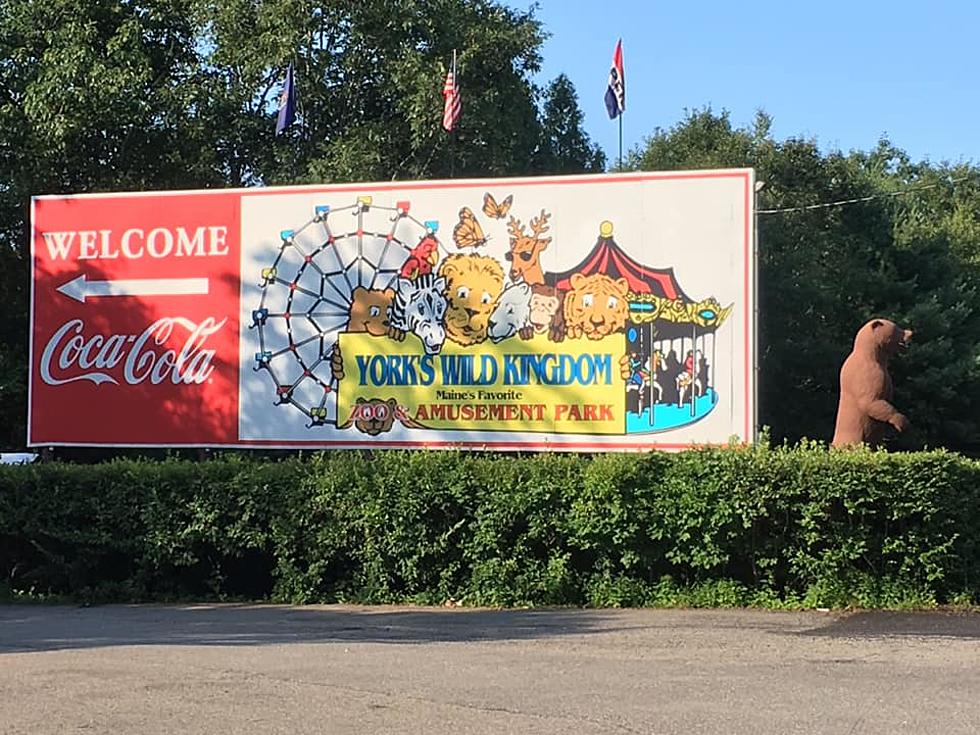 Family Zoo Trip? York's Wild Kingdom in Maine Sets 2023 Opening Date
York's Wild Kingdom, via Facebook
The best time of the year is just about here!
Yes, spring and summer, but more importantly, what those seasons mean. For many Maine, and New England families, it is time for York's Wild Kingdom to open.
York's Wild Kingdom holds so many memories for SO MANY England families.
Operating since 1980, York's Wild Kingdom is a family zoo. Since opening, families in Maine and New Hampshire do not have a need to drive toward the city to have a fun and adventurous family day.
Being steps from Short Sands Beach, York's Wild Kingdom is a great activity for families, a babysitter, a nanny, a day trip, an afternoon trip, or a weekend adventure.
At the zoo, "you can spend the day observing and learning about a wide variety of animals, enjoy lunch and have some fun on our carnival rides," according to the website.
Is your kid looking to see the king of the Jungle?
Or maybe their favorite animal is at the zoo...
Regardless of that animal, York's Wild  Kingdom has it all:  animals, attractions,  rides,  and more. And, one of the best parts about the place is that it is super affordable.
Tickets for adults are under $18. Kids 10 and under are only $11. AND they are baby friendly with $1 admission for kiddos under the age of 2.
So, if you are looking for something fun to do with your kiddos, opening day is right around the corner.
According to the website, and a very exciting Facebook post, the opening date for 2023 will be May 27!
Right around the corner.
Did You Know These 30 Animals Are on New Hampshire's Endangered Species List?
These Are 14 of the Best Towns in Maine, According to Locals