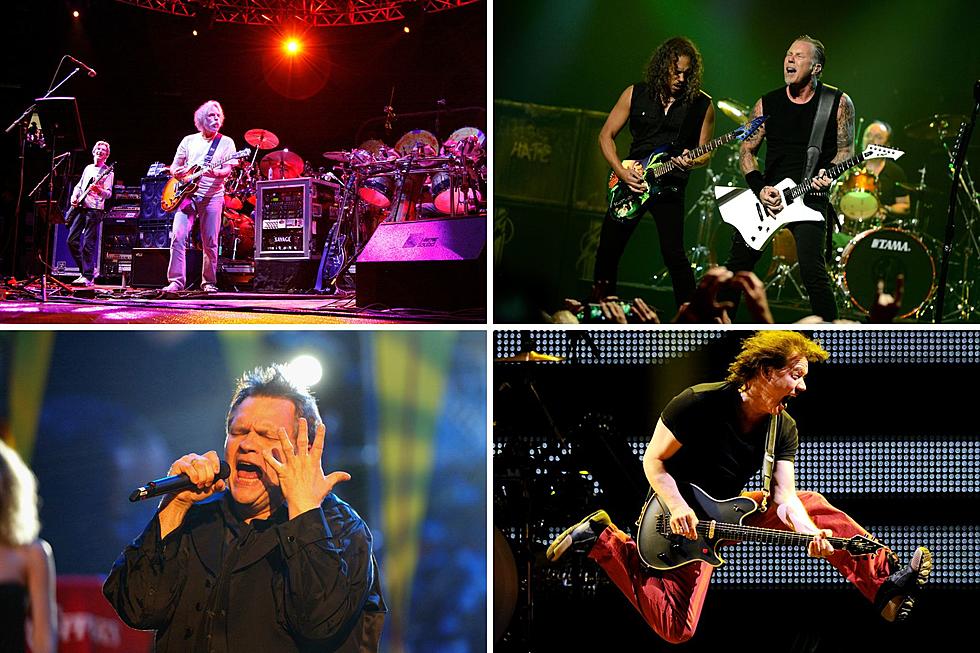 Here's an Awesome List of Bands That Rocked Maine's Oxford Plains Speedway
Getty Images
When talking about music venues in the state of Maine, two typically come to mind. The first is the massive outdoor venue in Bangor, the Maine Savings Pavilion. The other is the Cross Insurance Arena in Portland. Both venues host a wealth of concerts, plus many other events.
However, there's another venue in Maine that doesn't get talked about much. And it's probably because its primary use isn't music, and has only had a handful of national acts come through. But the concerts have been some of the most epic shows in Maine history. The venue is Oxford Plains Speedway in Oxford.
Originally opened in 1950, the Oxford Plains Speedway (OPS) is a paved short track that hosts local and regional motorsports events. It's probably best known for the Oxford 250, which has attracted racers from across the country, including many NASCAR drivers. Winners of the race include Kyle Bush, Kevin Harvick, and Maine's own Ricky Craven.
While racing is obviously the main focus at OPS, the speedway can claim some pretty serious concerts. Probably the most well-known is the time the Grateful Dead and all the Deadheads took over for two huge nights. But that's not the only big show to hit the speedway. The 1988 Monsters of Rock Tour came with a lineup that was second to none. And even the late legend Meatloaf performed at OPS.
There may have been just a handful of major concerts at OPS, but these shows were so legendary that they still get talked about to this day, 30+ years later.
Below, you can see a list of the bands that took the stage at OPS, including a band whose roots started in the county right next door to Oxford.
Keep rocking.
10 Bands that Played Maine's Oxford Plains Speedway
Here is a look at the bands that have taken to the stage at the legendary Oxford Plains Speedway racetrack in Western Maine.
24 Legendary Bands that Have Never Performed in Maine
Here is a list of 25 bands and performers who never played a show in Maine. It includes some of the most legendary groups to ever play.
Info from
setlist.fm
was used to compile this list.