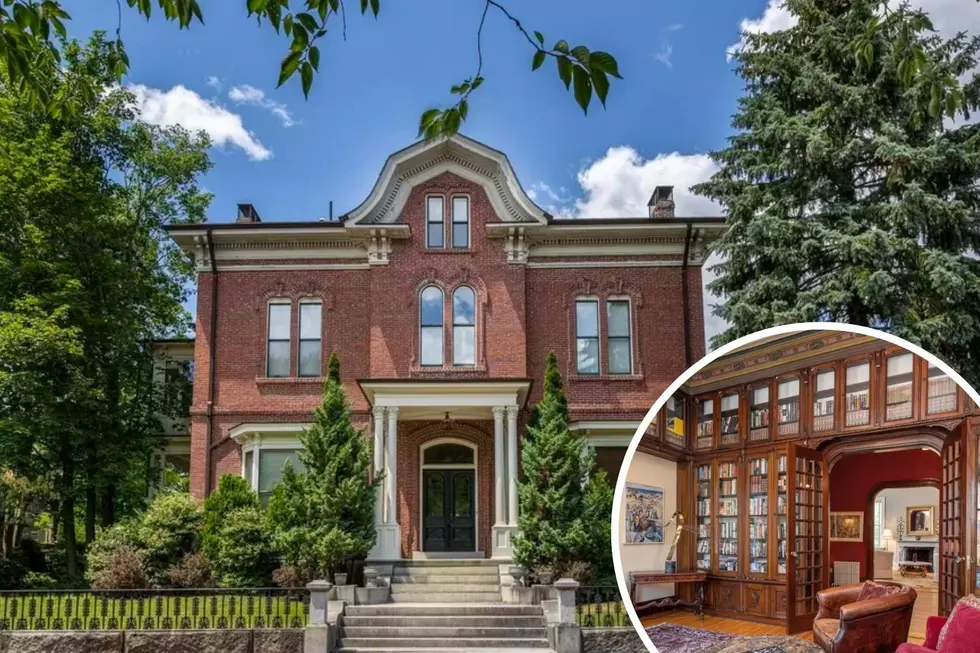 Love Reading? Portland, Maine, Home Has a Lavish Library With a Bonkers Bookshelf
Maine Listings via Trulia.com
Portland, Maine Real Estate
Homes are flying on and off the market in Maine right now, especially in Portland. The highly sought-after location is booming with homes for sale in beautiful areas with gorgeous views but for hefty prices.
Home for Sale in Portland, Maine
Sitting right by Waynflete on the corner of Spring and Neal Streets is a home on the market that you may recognize if you're from the area. Originally commissioned by the former Maine Governor Israel Washburn, Jr., 375 Spring Street Portland, ME 04102 on the West End is listed for sale by Maine Listings for $4.69M.
The historic brick home is filled with character, charm, and history. With six bedrooms, seven fireplaces, a covered side porch, a gorgeous sun room, and an unbelievable in-home library, the home boasts elegance while still being cozy.
There is careful attention to detail throughout the space and the natural light and high ceilings create a positive, airy, and light atmosphere that is welcoming and vibrant. The first floor has a formal living room, library, dining room, kitchen, half bath, and den. The second floor holds onto the grand center foyer, four bedrooms, the sunroom attached to the primary suite, and a family bath with a laundry room and storage space.
The third floor is perfect for guests, additional family, in-laws, or staff, if that's your cup of tea. It's a flexible space with two rooms, a kitchenette, a family room, and a bathroom. The entire home is more than accommodating and will exceed your needs, including having a private yard that is beautifully landscaped.
Interested in checking it out? Here's a bit of a sneak peek inside:
Historic Portland Home for Sale on West End Commissioned by Former Maine Governor
TripAdvisor's Top-20 Things to do in Portland, Maine
Looking for fun thins to do in Portland, ME? Here is what the reviewers on TripAdvisor say are the 20 best attractions.