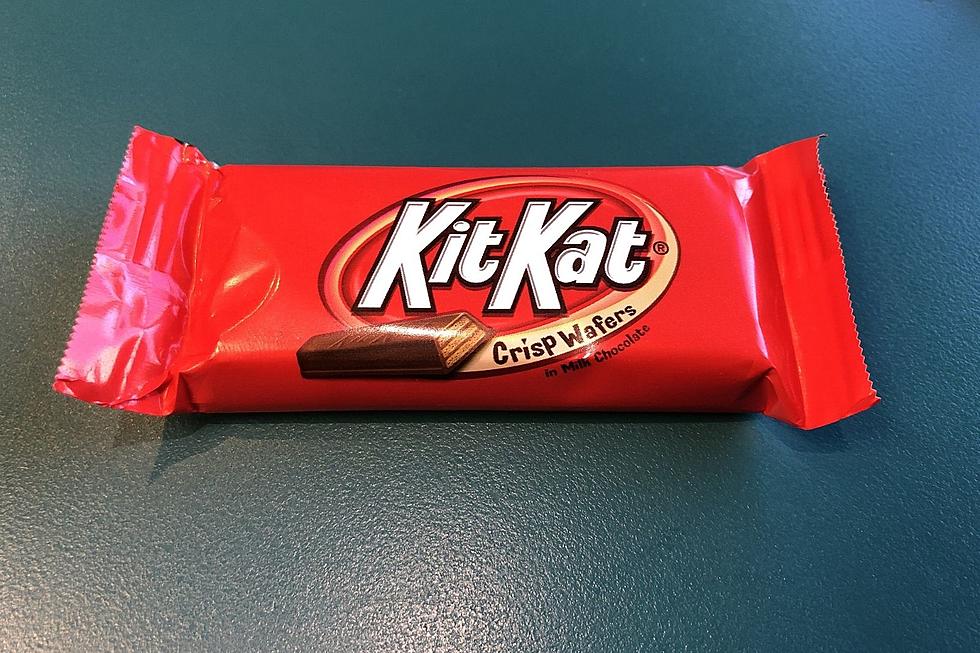 How a Kit Kat Bar Led to Westbrook, Maine, Police Making a Traffic Stop
Townsquare Media
Pulled over because of a Kit Kat Bar? That's exactly what happened to one driver in Westbrook on Wednesday near the end of River Road.
In a Facebook posts on Friday, Westbrook Police detailed a traffic stop they made at 2:52 p.m on October 6 at Dairy Queen on Main Street. The Officer witnesses a white Subaru driving erratically on the road, crossing the center line on more than one occasion.
The Officer turned on the blue lights and the driver of the Subaru pulled over at Dairy Queen. After speaking with the driver about the erratic driving, the Officer reported that the driver admitted they were eating a Kit Kat bar at the time which caused them to be all over the road to the point of crossing the center and white lines. Chocolate was on his fingers and the wrapper was on the floor.
The driver was issued a summons for Failure to Maintain Control of a Motor Vehicle.
This is a good lesson that all distracted driving isn't cell phone use. There are plenty of other things that you can do in the car that can distract you and one of those is eating.
Now I am by no means condoning this behavior, but it does make me wonder. How difficult is it to eat a Kit Kat bar while driving? Crossing the center line and swerving all over the road? That seems a bit extreme.
On second thought, maybe not. That whole "breaking off a piece of that Kit Kat bar," may have something to do with it. I'm one of those weird people that doesn't break it off and eats it like any regular candy bar. Don't judge.
10 Classic Candies With Ties to New England
10 Maine and New Hampshire Spots You Have to Visit
25 True Crime Locations: What Do They Look Like Today?
Below, find out where 25 of the most infamous crimes in history took place — and what the locations are used for today. (If they've been left standing.)