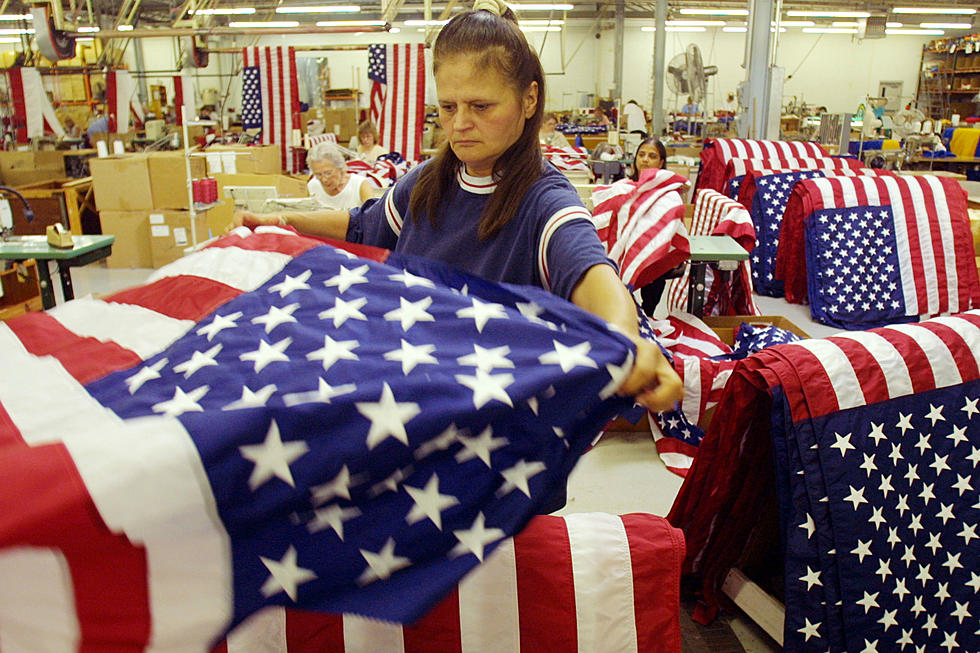 How Would You Like A US Flag That's Made In Maine?
Getty Images
Sounds pretty awesome, right? If you're still feeling extra patriotic after the July 4th weekend, here's a terrific opportunity to show your American pride and Maine pride at the same time.
Let's face it. It's always a bit of a bummer to find a flag you like and then look at the tag to see that it's not made in America.
These flags of course are the best. Because here in Maine, we make the best! The phrase "Made in Maine" always says quality craftsmanship.
The Bangor Daily News article says the flags are available at L.L. Bean and Renys with more retail locations to come.