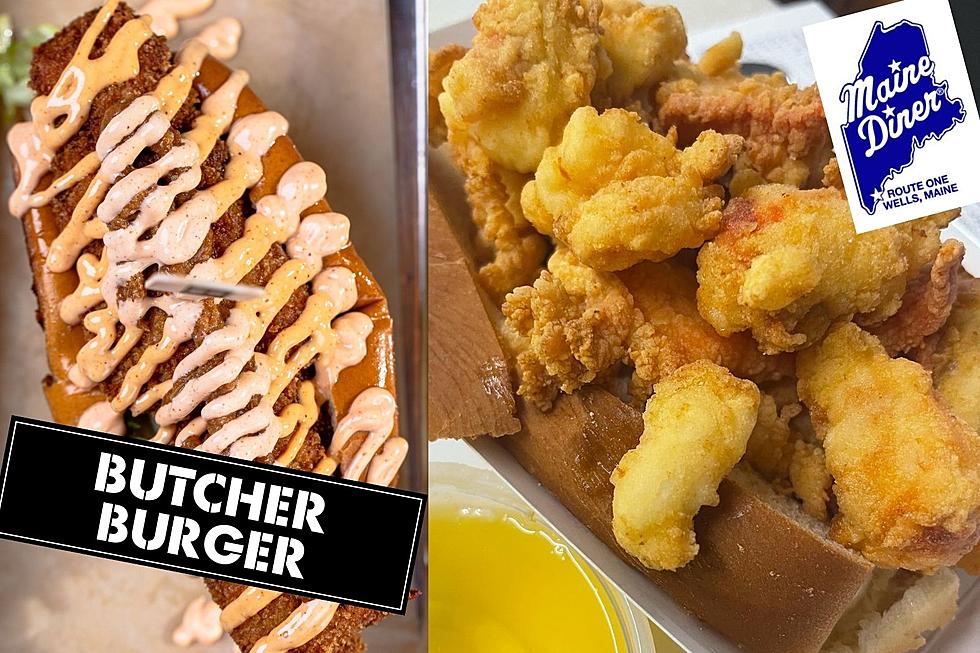 I Can't Believe I've Lived in Maine My Whole Life and Have Never Had a Fried Lobster Roll
Butcher Burger and Maine Diner via Facebook
I feel like I've failed myself, my family, and my community.
I wasn't always a fan of lobster. Not so much due to the taste but as a child I found those giant sea bugs to be intimidating. You're telling me I have to BREAK IT OPEN and pull out the meat? What's that green stuff? Oh, and what's that. Wait...THAT'S POOP?!
It was a lot for my young self. I'll just have a bologna and cheese, thanks. (To be fair, I didn't know what was in bologna.)
As I got older I finally tried lobster and have never looked back. I don't have to tell you how good it is. Give me a couple while dockside with some corn on the cob and I'm happy as a clam. Lobster roll? Yes. I prefer the classic cold lobster roll but I've been known to get down with a hot buttery lobster roll too.
Something I've never had though? A fried lobster roll. As a matter of fact, as a midcoast gal, that avoided touristy places I don't think I've ever come across such a thing on the menu. Even though I enjoy fried seafood I never really gave much thought to frying lobster. I guess I've just been a lobster purist. That is until I saw a post from Maine Diner in Wells.
UM, EXCUSE ME? How incredible does that look?! Perfectly breaded and you know it's got that nice crunch with tasty tender melt-in-your-mouth lobster on the inside.
I also learned that Butcher Burger in Portland has one too listed on their menu as the Crispy Lobster Roll described as crispy Maine lobster, shredded lettuce, bacon jam, and spicy mayo on a brioche roll.
I'll take two.
How have I gone nearly 32 years on this planet and in this state without one of these traveling down my gullet? It's definitely time to change that.
Have you had a fried lobster roll? Is it better than the OG? Where can I find the best? Chime in via the app!
These Restaurants in Maine Have The Best Signature Mocktails
The Worst Intersections in Maine
Here's just a handful of some of the worst intersections in Maine chosen by me and some of my Facebook friends who chimed in to share in the misery of navigating through them.