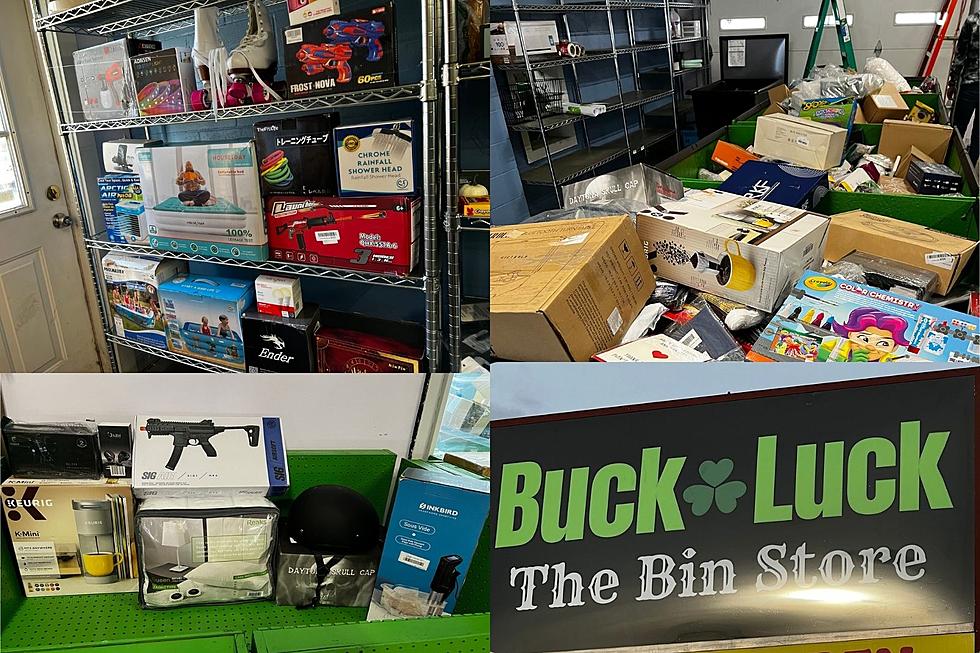 I Just Learned Maine Has a Bin Store and The Bargain Hunter In Me is THRILLED
Buck Luck - the Bin Store via Facebook
The Land of Lost Returns
Ever wonder where your online returns end up? Sometimes they can get resold, but a lot of the time retailers, such as Amazon, will sell random items in bulk to the highest bidder. Various websites will auction off these boxes with very few details about the contents. It's a roll of the dice but buyers could see a huge payoff.
YouTuber Safiya Nygaard did this a few years ago and broke down if the items worked as well as breaking down the MSRP of each item. Some items were in great condition, others were missing pieces, or very clearly used.
Now as fun and adventurous as this sounds, I, personally do not have the money for such things. More recently Safiya adventured to a "Bin Store" and maybe this is my age showing, but it looked absolutely thrilling. These stores feature items from places like Amazon, Target, JC Penny, and more
Bin Store
For those that can't afford their own personal box of randomness and/or would like more control over the purchases, there are Bin Stores. Bin Stores are where many returned items from online retailers go for one last shot at being sold. The way it works is pretty neat. On the day that they have restocked their inventory prices for the items are at the highest, but still very cheap. And every item is of one price. Every day after that is a dollar less until the final $1 day.
Buck Luck
After watching the video above I was dying to go to one but assumed there wasn't one here or I would have heard of it by now, right? WRONG, apparently.
Scarborough is home to Buck Luck - The Bin Store located right on Route 1 behind Lucky Garden Chinese Restaurant. As you can see below, The Bin Store restocks on Friday, Saturday, and Sunday.
You could go home with Nintendo Switch controllers, a Roomba, curling iron, blender, and so much more for incredible savings! Be sure to follow them on Facebook for weekly sneak peeks at the goods!
I'm already planning my adventure. No plan once I get in there, just in search of the rush of a great deal.
Pine Point Beach House For Sale in Scarborough, Maine Just Steps Away From The Ocean
The 25 Intersections in Maine That Had The Most Crashes in 2021
The Maine DOT keeps a record of accidents at intersections throughout Maine, and these are the 25 intersections that had the most in 2021.