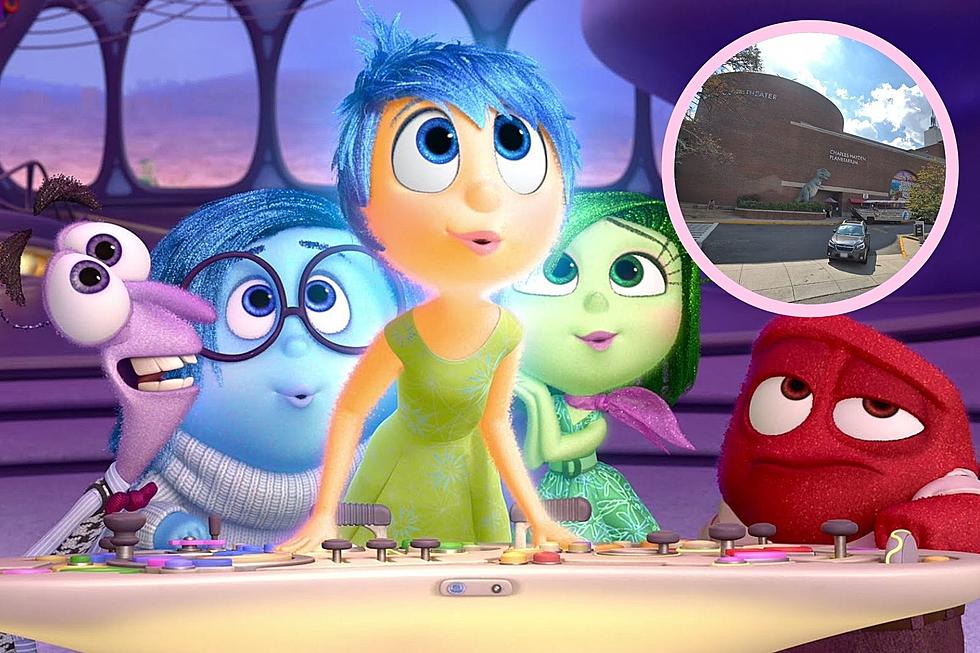 'Inside Out' Exhibit Opening at Museum of Science in Boston
Pixar/Google Maps
Just when I thought Disney Pixar couldn't rip my heart out any further after 2009's Up, 2015 rolled around and introduced us all to the masterpiece that is Inside Out.
When I tell you that this film gutted me, it gutted me. Sobbing pile of ick at a full-grown 25 years old. They say that having kids will make you cry at anything but as someone without kids, I'd argue it's more of an age thing. There was a time I could watch movies and TV shows and not be reduced to tears. Well, not anymore.
If you've never seen Inside Out or if it's been a while, the film follows a little girl named Riley and the little emotions that live inside her head. Riley's world is thrown for a loop when her family moves from the midwest to San Francisco. Everything she knew and loved was essentially taken from her causing her to navigate emotions in the driver's seat that she hadn't truly experienced until that point.
Inside her head are the emotions/characters Joy, Sadness, Anger, Disgust, and Fear. As a happy midwestern kid Joy was the leader and the driving force. Through all this change though, Joy struggled to keep Riley happy and Sadness began playing a larger role.
For adults the movie allows for some serious reflection and for kids it helps to understand the complexities of our emotions. Now kids can expand on that understanding at the Museum of Science in Boston, Massachusetts.
Opening on Saturday, January 29th is Emotions at Play with Pixar's Inside Out. This temporary exhibit allows visitors to get hands-on in learning about emotions and imagination with their favorite Inside Out characters.
Similar to the movie there's a big control panel that the film's emotions use to control Riley. There are mirrors to help visitors recognize how emotions may present visually within their own faces and bodies, and so much more that you can read about here.
This exhibit is perfect for all ages. Get your tickets here.
READ MORE: 25 Companies You Might Not Know Are Owned by Disney
ALSO SEE: 30 Most Decade-Defining Memes