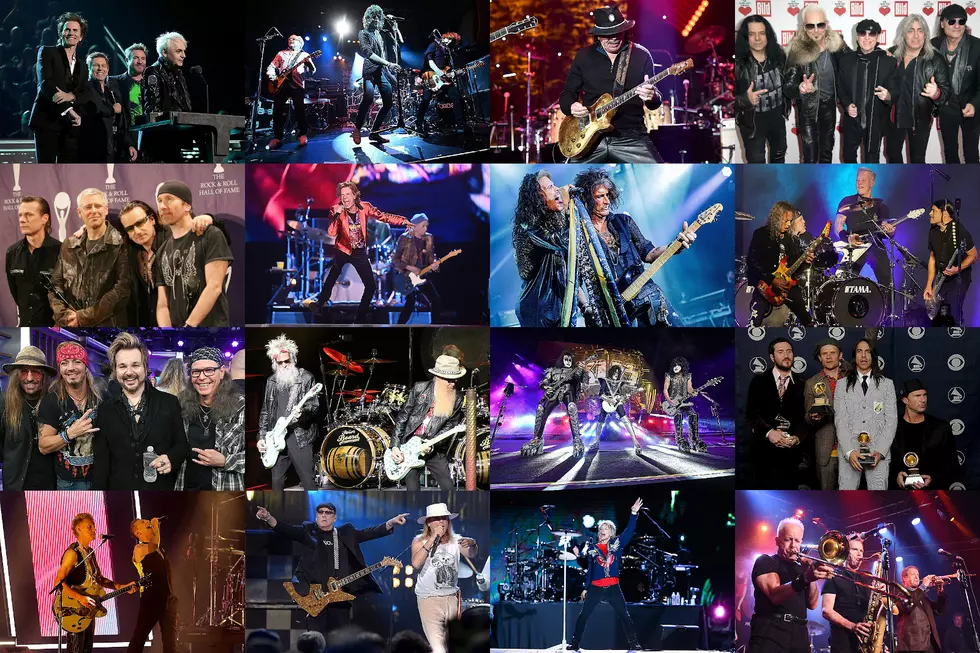 29 Bands That Have Been Together for More Than 40 Years
UCR
Being in a band is hard, yet some of rock's biggest names have made it work for more than 40 uninterrupted years. The Rolling Stones are perhaps the most impressive and surprising, having held things together for more than six decades, even while managing internal discord and working on their respective solo projects.
The latter ingredient has proven especially helpful for many bands. Solo projects give rockers the space to pursue diverse musical interests that may not fit into the game plan for their main band. Other strategies, such as separate dressing rooms and tour buses — or airplanes, for the high rollers — also help to keep the peace. When it comes to concerts, warring bandmates can enter from separate sides of the stage and never have to see each other.
No matter the circumstances, it can still baffle those within the band as to how they survive. "Nobody had any inkling that it was going to be something that lasted," Joe Perry marveled to Guitar World in 2023 regarding Aerosmith's five-decade run. "The whole thing was: 'Don't trust anybody over 30.' Our vision was just to keep the calendar full for a month with gigs so we could pay the rent."
U2 is the rare example of a band that has long seemed to function as a brotherhood — though the dynamic can be tested as the years add up. "You only do this if you're having the best time," drummer Larry Mullen Jr. expressed during a 2022 interview. "And not everyone is going to make it because the price is so high. So I think the challenge is for more generosity. More openness to the process. I am autonomous and I value my autonomy. I don't sing from the same hymn sheet. I don't pray to the same version of God. So everyone has their limits."
Read on to see 29 bands that have been able to keep the brand intact for 40 years or more — even as members have come and gone — without officially calling it quits.
Bands That Have Been Together for More Than 40 Years
Being in a group is hard, but they've made it work.