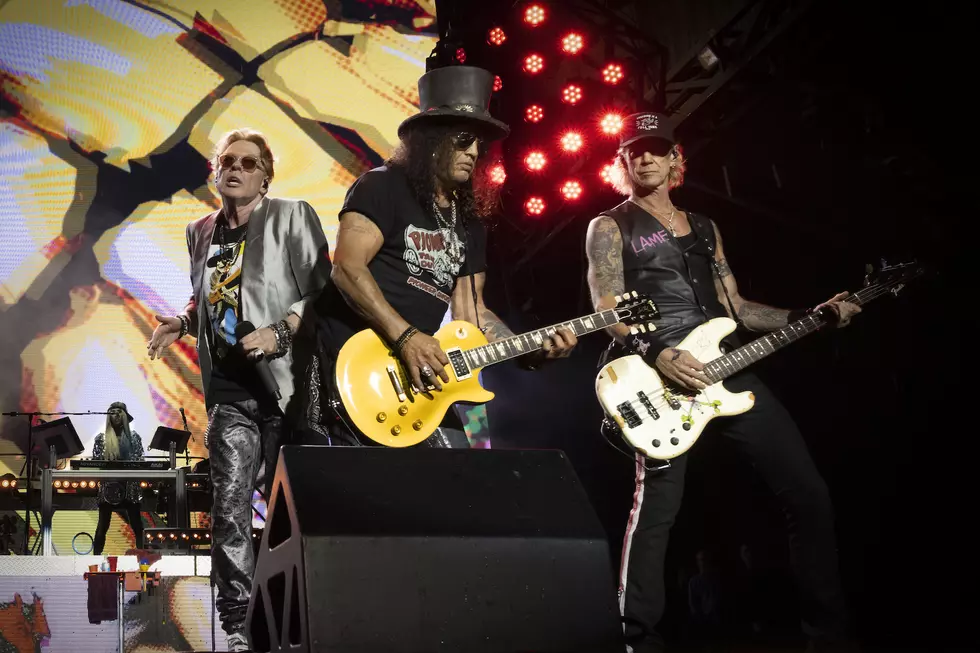 Watch Guns N' Roses Play New Song 'Perhaps' Live for First Time
Guns N' Roses
Guns N' Roses widely released their new song "Perhaps" on Friday, and they performed it live for the first time that night during their show at Pittsburgh's PNC Park.
You can watch the performance below.
"Forgive me if I don't run around and try to project as much because I'm gonna try to figure out how to fucking sing it live," Axl Rose told the audience before the band broke into the piano-driven rocker. "And I like to think of when we wrote this song, it was like the immaculate inception."
After making it through the song, the frontman quipped, "Thank you. Now that was an experience."
Fans have eagerly awaited the arrival of "Perhaps" since the band was heard sound-checking it ahead of their show in Tel Aviv, Israel, in June. The song dates back to the Chinese Democracy sessions and has been floating around the internet for several years. In 2019, "Perhaps" leaked online after former A&R executive Tom Zutaut auctioned off his storage unit containing digital recordings of Guns N' Roses music from 2000 and 2001.

"Perhaps" marks the third song Guns N' Roses have put out since Rose, Slash and Duff McKagan launched their reunion in 2016, following the 2021 releases of "Absurd" and "Hard Skool." Those songs also date back to the Chinese Democracy sessions and feature newly recorded parts from Slash and McKagan.
Thankfully, fans shouldn't have to wait long for another release from the rock legends. Guns N' Roses revealed that their next song, "The General," will serve as the B-side to the "Perhaps" vinyl single, which ships on Oct. 26.
Guns N' Roses Lineup Changes: A Complete Guide (We Think)
Few bands have impacted rock 'n' roll the way they have, and even fewer have weathered as many changes.