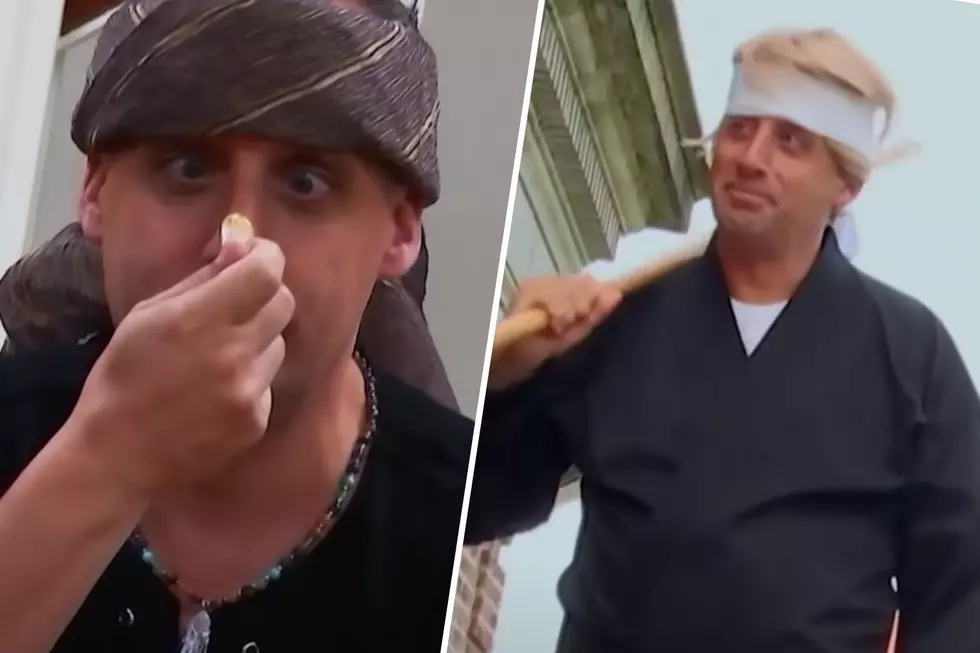 Laugh With Impractical Joker Joe Gatto on His Northeast Tour
Comedy Central UK/Youtube
If you know about the Impractical Jokers (otherwise known as the Tenderloins), then. you know they are a group of old friends who enjoy pulling pranks on each other. The Impractical Jokers consist of Joe Gatto, Sal Vulcano, James Murray, and Brian Quinn (Q).
The group of friends started the TV show Impractical Jokers and for years brought laughter to many viewers. The Impractical Jokers also had many tours where they brought a stage comedy show around the U.S. I was lucky enough to see them all together twice when they toured in Boston, and I got to say, they are just as funny live as they are on TV.
Just like many groups, the Impractical Jokers started to do some things solo. Sal started doing comedy tours, Murr started writing, and Q was podcasting. Granted they were all doing their own thing, the three of them decided to return to continue bringing Impractical Jokers to the TV screen. That just leaves Joe.
Joe Gatto chose to not return to the show and focus on spending more time with his family. However, we have not seen the last of Joe.
That's right, Joe Gatto is bringing a solo comedy show to New England, making stops in New Hampshire, Massachusetts, and Connecticut. Gatto has also added stops in Maine and Vermont.
Upcoming Tour Dates:
9/15: The Wilbur Theater in Boston, MA
9/16: Foxwoods Casino in Ledyard, CT
9/17: Merrill Auditorium in Portland, ME
9/18: Flynn Center for the Performing Arts in Burlington, VT
It is exciting to know that Joe is not done bringing his fans comedy and will be making his way back on stage.
Granted Joe is no longer on Impractical Jokers, he will not be forgotten on the show.
You can find more information and tickets here.
Here Are 14 New Hampshire Restaurants That Have Been Featured on Food TV Shows
20 NH & MA Locations Featured on Ghost Hunting TV Shows