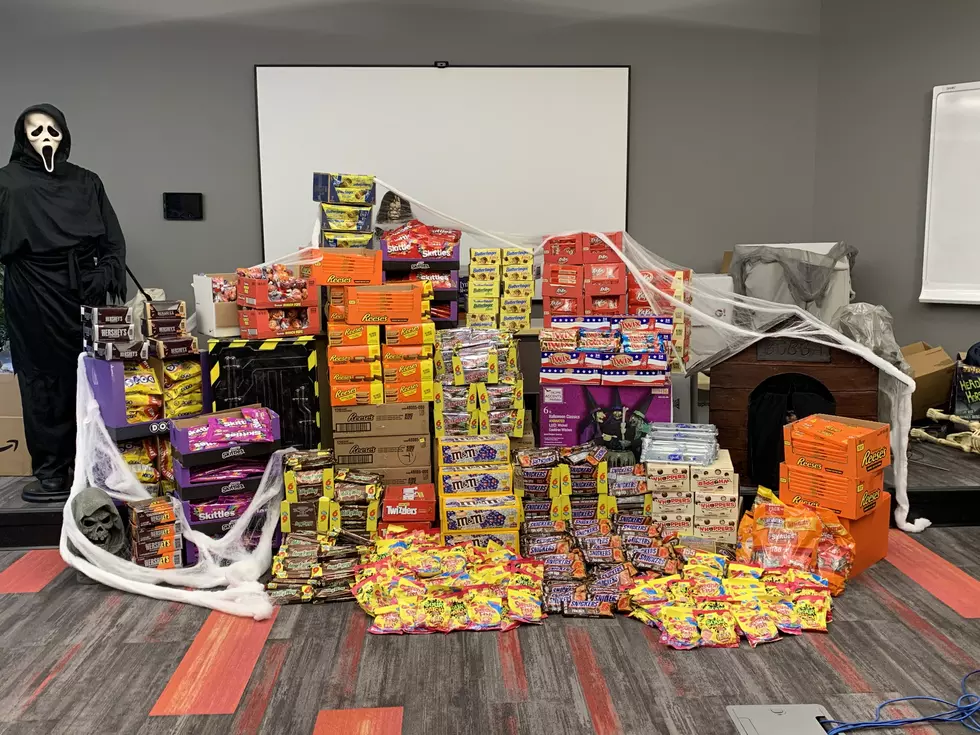 Lewiston Man Hands Out 3 King Sized Candy Bars – But Only With This Password
Peter Geiger
Peter Geiger, the editor of the Farmers' Almanac, Peter Geiger, will hand out 7,500 king-sized candy bars to trick or treaters. If you want THREE candy bars, you need the password and a costume. We've got that password for ya...
First let's get you the address:
70 Mount Hope Avenue, Lewiston
That's Geiger Headquarters (not the Geiger School) and you'll stay in your car. Just yell out (with your mask on) the secret phrase to get THREE king sized candy bars. Get an extra one (4 total) if you spiff up your car!
PREPARED FOR 2021
Of course he will have the favorites: Reeses, Kit Kat, Skittles, Butterfinger and Twix. In fact he has 1900 Twix candy bars. 1900! But remember this - no costume? No candy!!
BONUS! A full Blue Moon will be out on Halloween night and so far, it looks like it will be clear to see!
Help out Peter. He gave up candy for lent back in 1986 and doesn't want to start eating it again.