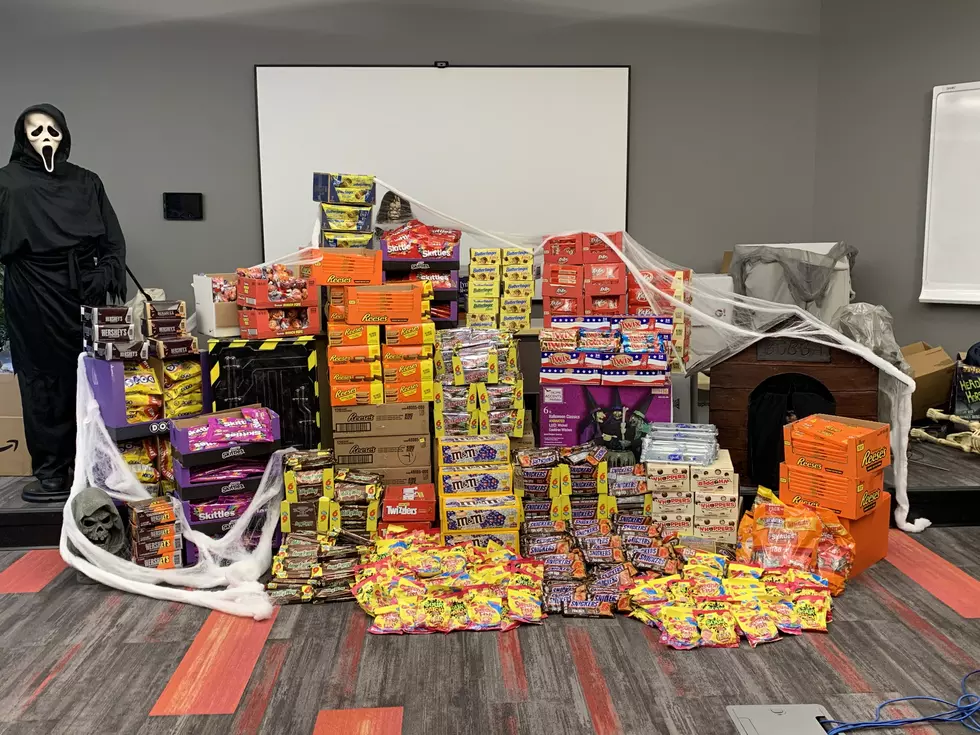 Lewiston Man Safely Handing Out 7,500 King Size Candy Bars for Halloween
Peter Geiger
If you've heard of Peter Geiger - you think one of two things.
You either think, 'Oh, that's the amazing Editor in Chief of the Maine, amazing Farmers' Almanac.' OR you think, 'Holy cow! Peter is the house that hands out king size candy bars for Halloween!'
He's both. And Covid made him have to reimagine what happens this year. Usually he hands out candy at his home in Lewiston - but 2,500 kids 6 feet apart would be almost 3 miles long...so that's out. But Peter Geiger has an in with Geiger in Lewiston and that's where the 2020 Halloween extravaganza will be held!
He has bagged up 2,000 bags of candy bars - each bag with three different kinds of bars! It's a drive by Halloween at 70 Mount Hope Avenue in Lewiston. If you decorate your car, you get an extra candy bar! This is near a cemetary, so the spooky factor is built in! There will be inflatables, people dressed up, lights and even a radio frequency to tune into to hear spooky music!
Of course he will have the favorites: Reeses, Kit Kat, Skittles, Butterfinger and Twix. In fact he has 1900 Twix candy bars. 1900!
Stay tuned, because you will only get one king size candy bar if you don't know the password, or special phrase. That will be released Friday morning!
BONUS! A full Blue Moon will be out on Halloween night and so far, it looks like it will be clear to see!
Be sure to dress up, and get ready to have a great time all from the safety of your car! Only Peter Geiger could pull this off!
SWEET: Here are the most popular Halloween candies