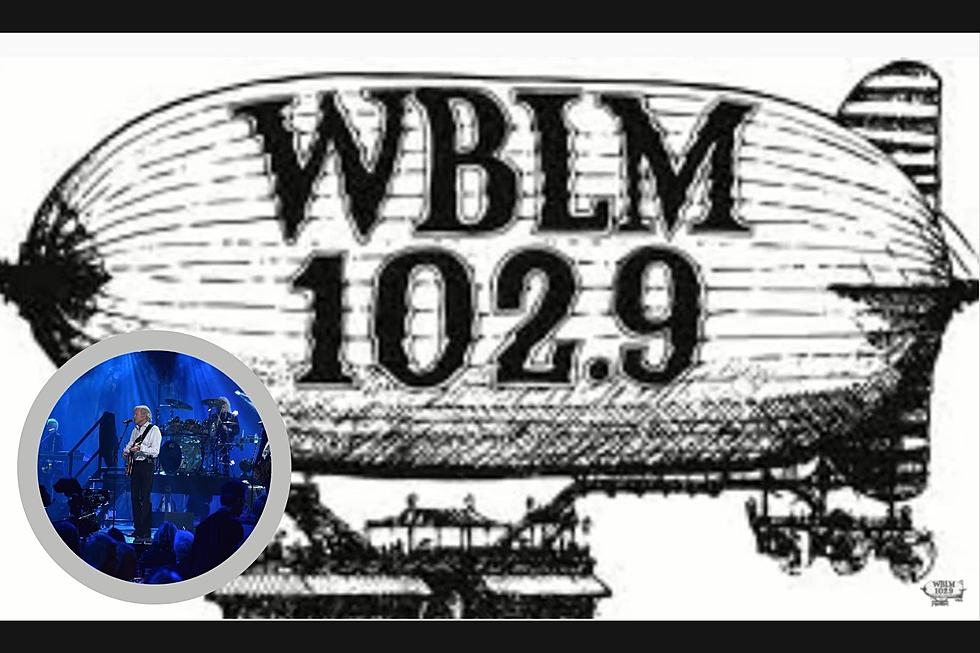 Maine's Blimp is 50: Hear the Amazing Moment WBLM Was Officially Born
WBLM via YouTube, Getty Images: Canva
Remember the good old days when vinyl and 8-track reigned supreme and fondue was all the rage? It was the 1970s, and Maine was itching for a new sound on the radio waves.
Fortunately, there was a station ready to take off and never land.
Are you feeling ready for some Blimp history?
Here is a recording of the very first broadcast in the history of WBLM.
This recording is from March 1, 1973. The very first morning WBLM existed. The voiceover starts before you hear the voice of Jim Mitchell, one of the true pioneers for the station. He is followed by WBLM's very first DJ to be heard on the station, Steve Hoad.
The first song played was from the legendary band, The Moody Blues.
"The Story in Your Eyes" would be followed by the best rock and roll and more from the era.
Of course, it wasn't the WBLM that you know and love today. Some might remember that originally, the station was amazingly easy listening during the day. At night is when the party would kick up a notch with the progressive rock of the times.
The studio was originally located in Auburn until 1988, when the "Blimp" would land in downtown Portland. The frequency would switch to 102.9 the following year. This switch would allow WBLM to crank it up to 100,000 watts of full rock and roll.
This clip is a fascinating look at the very beginning of the iconic rock station that I now call home and am more than proud to represent.
Steve said it best to end that clip: "Welcome to WBLM."
50 Maine Restaurants to Warm You Up This Winter
Thanks to our great listeners, we compiled a list of many of Maine's great restaurants that warm folks up in the winter.
These popular spots can be found across the state and are waiting for you to try them out.
How many have you been to? How many would you like to try for the first time?
Musical Acts That Have Played the Augusta Civic Center
The Augusta Civic Center may be most known for high school basketball. However, the rock history is extensive. Here is just a small sample of the musical acts
that have performed
in the iconic arena.