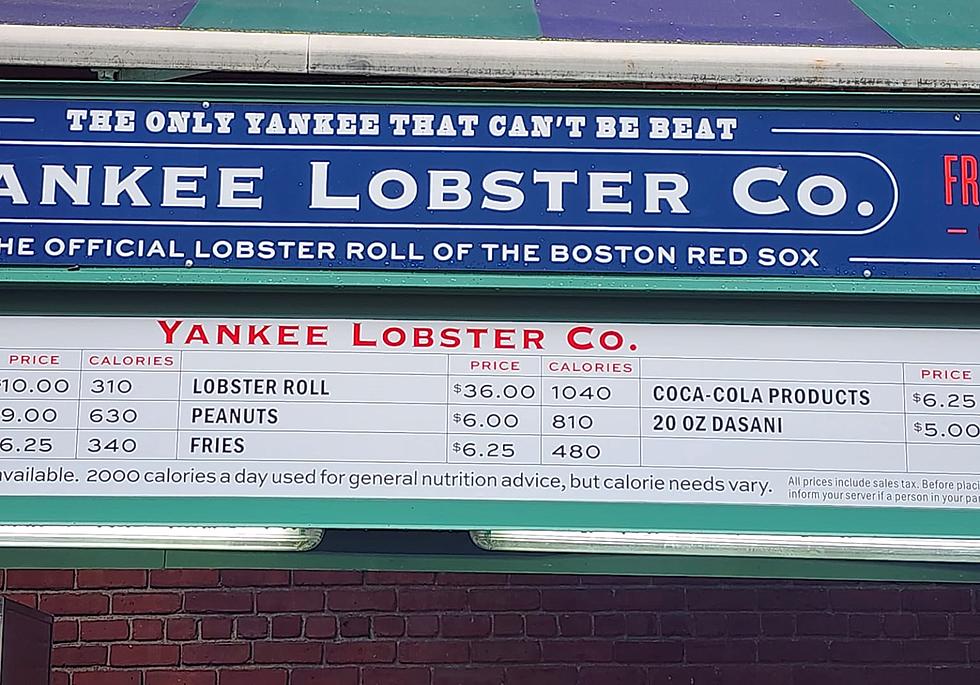 Lobster Rolls Are Cheaper at Fenway Park Than a Famed Maine Roadside Stand
Facebook via Ned Lally
There's a handful of things you expect to see every summer in Maine. Beaches will be crowded up and down the coast. Campgrounds will be packed with people living their best outdoor life. And if you travel up route 1, you're going to see a long line outside perhaps Maine's most famous roadside stand, Red's Eats.
Red's has become notorious as a place that visitors to Maine absolutely have to stop at. Their lobster rolls are overflowing with fresh Maine lobster. Taking a photo with that lobster roll is almost as important as devouring it. But how much does it cost for that level of freshness and the signature photo op? Apparently, quite a bit.
Shared in a group on Facebook, an individual recently made a trip to Fenway Park over opening weekend and made a startling discovery. The lobster rolls offered up at Fenway were cheaper than the lobster rolls offered up at Red's Eats. There's little question that quality of two plates differ but is anything ever cheaper at Fenway?
Generally the answer is no. Hot dogs, cheesesteaks, ice cream, peanuts and beer are all generally significantly more expensive at the concession stands in Fenway Park than you'd find anywhere else. A good rule of thumb is to expect to add a 33% surcharge onto any food or beverage item at Fenway Park versus somewhere else.
Have the expensive prices stopped Red's Eats from being super popular? Absolutely not. When the food stand opens for the season, you can expect people to be lined up down the road in Wiscasset like every other summer. In some regards, the price of the lobster roll doesn't matter. Heck, there might be more people visiting Red's this summer than Fenway Park given how bad the Red Sox are.
---
LOOK: 20 American foods that raise eyebrows outside of the US
Stac



ker
compiled a list of 20 unusual and uniquely American foods that might raise eyebrows outside the U.S.
20 Greater Portland, Maine, Restaurants That Have Been Featured on National Television Shows
Here's a list of 20 prominent Greater Portland, Maine restaurants that have been featured on national television shows. This is a great representation of the region's incredible food scene.