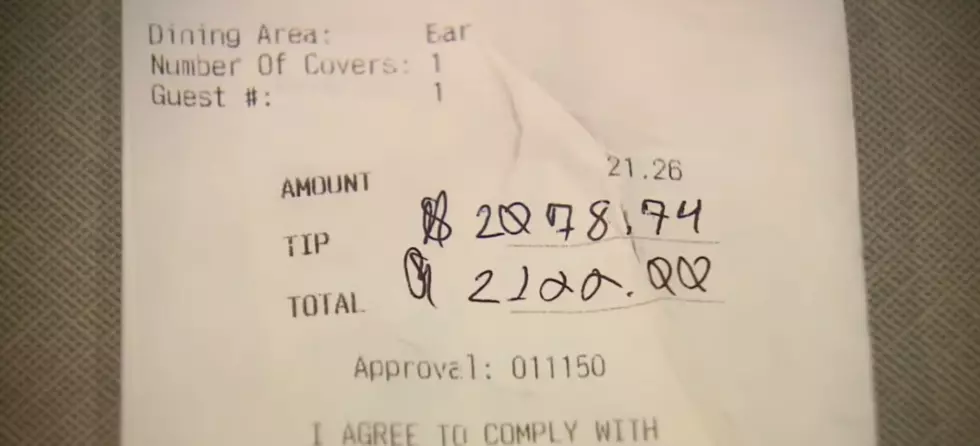 'Low Profile' Patron Leaves Over $2,000 Tip on $21 Check in Milford
Credit: WMUR News 9 YouTube
Two bartenders were asked to check his math before leaving gratuity in the four figure bracket.
While unusually heavy tipping is something we see more during the holidays, it's rare in January to hear of such an act. Milford's Pasta Loft was the scene where one very generous patron severely over-tipped last Friday night. According to WMUR News 9, a customer, who had been in the establishment before left a $2,078 tip on a $21 check.
Bruce Girouard and Karen Vaillancourt are bartenders at the Pasta Loft, and the two split the tips at the end of the night.  Friday night, they were each over $1,000 richer due to the customer, who remains anonymous. Vaillancourt told WMUR News 9  the man keeps "A really low profile, doesn't like a lot of attention, you know, and just does really nice things just because he can."
So they weren't taken by surprise, or management wouldn't question the number, the tipper made sure to ask the bartenders to check his math and left his phone number on the tip, according to WMUR News 9.