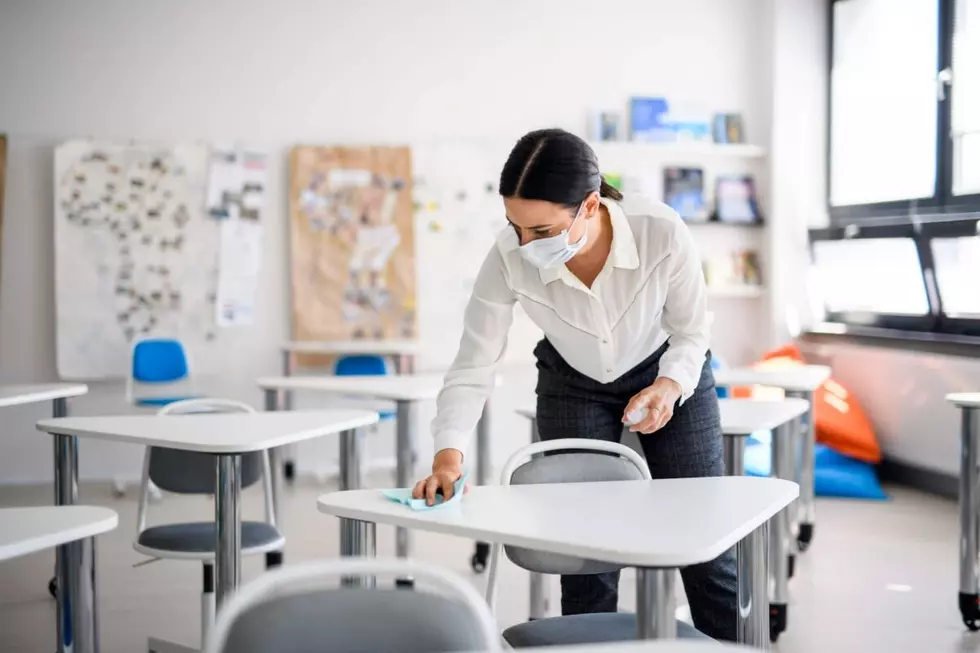 Maine and New Hampshire Stink for Teachers and This Study Proves It
Shutterstock
It's always been common knowledge that being a teacher is difficult. This fact became more apparent over the last year and a half. Teachers had to adapt to remote teaching and many parents found a new appreciation for teachers.
No teacher will ever tell you that they got into the profession for the money. There are opportunities in Maine and New Hampshire for full or partial student loan forgiveness for teaching in the state, but does that really make up for the harsh reality of being a teacher in northern New England?
WalletHub looked into the best and worst states to be a teacher and the results couldn't have been worse for Maine and New Hampshire.
Salaries
The study found that adjusted for the cost of living, Maine came in dead last meaning the lowest annual salaries at #51 (the rankings included the District of Columbia) and New Hampshire at #48.
Salary.com reports that the median salary for a public school teacher in Maine is $57,387 and for New Hampshire, $60,423.
Overall the WalletHub study ranked New Hampshire dead last at #51 and Maine at #49 for the best states for teachers.
The Positives
It's not all bad though. When it comes to the lowest pupil-to-teacher ratio Maine and New Hampshire both did quite well coming in at #4 and #3, respectively. Working environment also reflected well coming in at #15 and #8.
While a low pupil-to-teacher ratio is an ideal for any student or teacher and a positive working environment is great, it is difficult to truly enjoy when paying the bills is a struggle.
Maine's 16 Counties Ranked By How Much Money People Make
Here's the list of every county in Maine ranked by median household income from lowest to highest.
TOP SPOTS IN MAINE WITH AMAZING CUSTOMER SERVICE
In Maine, it's not hard to find businesses, restaurants, and shops with great customer service. It could be we are that way because of the many tourists that visit us. Or it just might be our stubborn Yankee roots that we like to treat people the way we want to be treated.