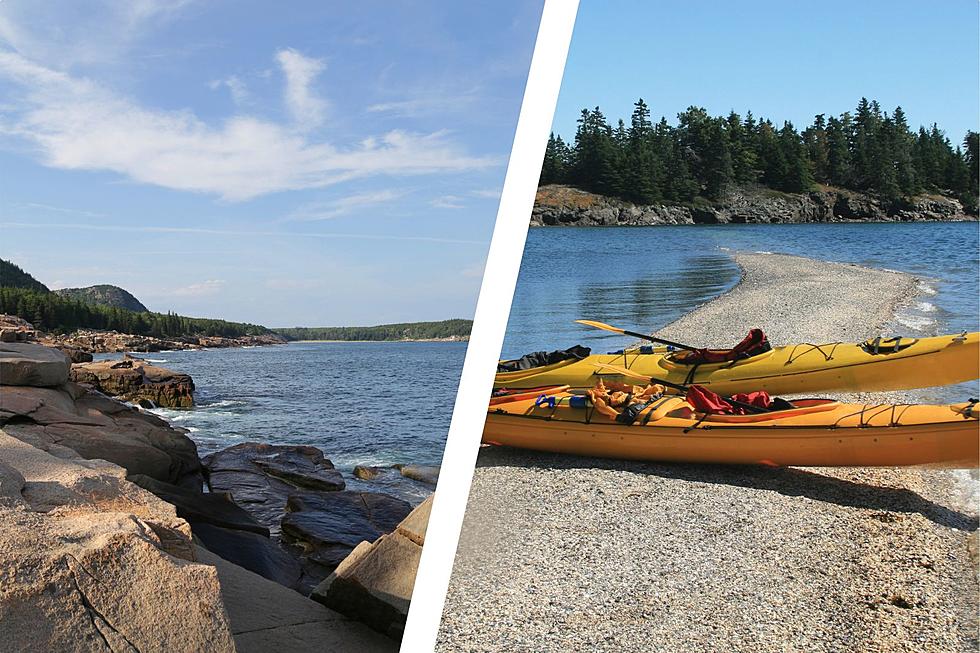 Maine Island Trail Tabbed as One of the Best Paddle Spots in the States
Getty Images
Maine's iconic rocky coastline and its wonderous islands have received some considerable acclaim from a popular site.
The Maine Island Trail, a water route that travels from the boarder of New Hampshire all the way to Canada, has been named one of the most under-the-radar paddling trips in the United States. The accolades were given to the iconic aquatic trail by the outdoor enthusiast site oars.com. They put together a list of nine of the most under-the-radar paddle trips in the continental United States.
This is great publicity for one of Maine's most beautiful attractions. The island trail is such a unique part of Maine that it should be recognized more. It features over 200 wild islands and numerous campsites. It's absolutely idyllic for paddles sports like kayaking and canoeing.
Here is a little of what oars.com had to say about the trail.
Billed as "America's First Recreational Water Trail," the Maine Island Trail is a 375-mile route from the state's New Hampshire border all the way to Canada....If cruising Maine's scenic and rugged coast alongside sailboats, lobstermen and harbor seals sounds like a nice way to spend a week, this is a water trail well worth your consideration.
The site goes on to talk about the amazing work the Maine Island Trail Association (MITA) does to keep the trail as wonderous as ever. The group helps ensure the protection and care of the wild coastal islands. They also make it possible for scores of people to enjoy the many beautiful day sites and campgrounds throughout the trail.
The organization benefits from private and corporate giving. One unique relationship is with Rising Tide Brewing Company. The brewer makes a beer called Maine Island Trail Ale, or MITA for short. A portion of the proceeds from the sale of MITA goes to the Maine Island Trail Association.
The Maine Island Trail Association is always looking for folks to join their community to help with the ongoing upkeep. Membership options are available with various perks.
If you are interested in taking on the Maine Island Trail, check out MITA's (the organization, not the beer) website to see maps and routes. You can also get MITA's annual guide.
Happy paddling.
The 20 Most Visted Maine State Parks in 2022
The 10 Safest Places in Maine to Live Right Now
Breaking down stats relating to violent and property crime, here are the 10 places in Maine that are the safest to call home right now
according to SafeWise.com
.