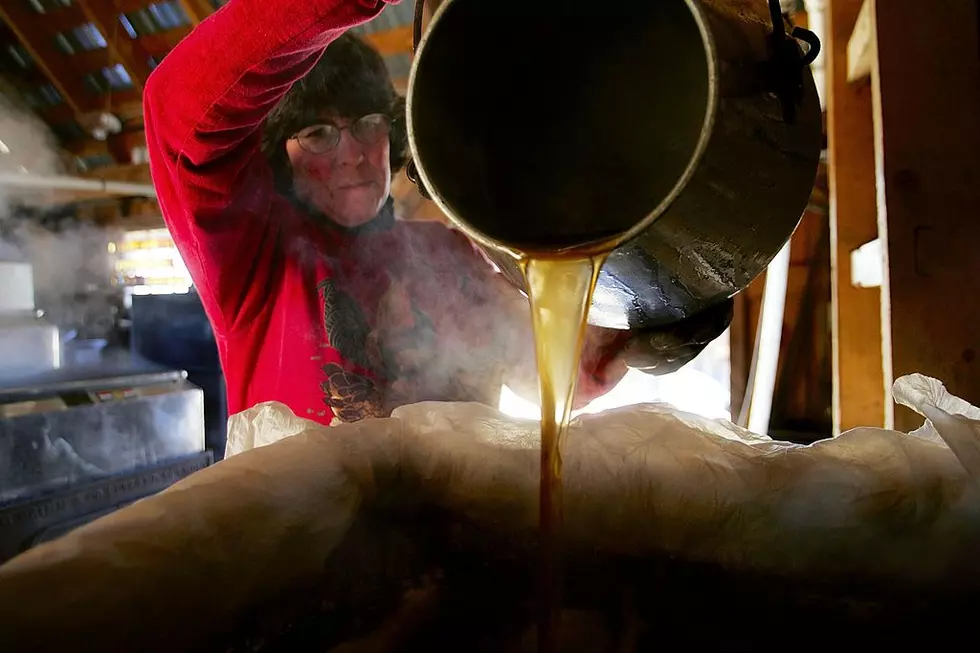 Maine Maple Sunday Is Making Its Triumphant Return This Year
Joe Raedle/Getty Images)
I love maple syrup. Not that garbage most people get stuck with. There's no Mrs. Butterworth's in this house. If I see the words "pancake syrup" on the bottle, I make a face and hand it back. I'd rather go without my beloved pancakes or French toast altogether than eat fake syrup.
I love it so much, I've been known to stand over the sink in my kitchen and shame feed it straight into my face, right out of the bottle. You know, sometimes you just need a fix of that sweet, amber goodness. And there's not always time to just whip up a batch of pancakes, and there's never any bread in the house, so French toast is out too.
But if there's one time of year, in many different locations, that no one will judge you for how much you love maple syrup, it's on Maine Maple Sunday. Last year, like most things in 2020, MMS took a year off because of pandemic reasons. But here we are a year later, armed with a bit more knowledge, and with safety on everyone's minds.
That means this year, it's roaring back to life the weekend of March 26 and 27. More than 100 sugar houses around the state will be taking part in the annual tradition. Obviously, folks are expected smaller crowds, but according to WGME - TV13, most of the sugar houses involved have already been taking that into account.
Maine Maple Producers Association President, Scott Dunn said this to WGME:
Most sugar makers are reducing the amount of events they're going to have. Being able to bring this event back in gives them the financial boost to be able to move the product that they're going to make.
Some producers make almost 50% of their sales for the year during the festival, so it's awesome that it's coming back. Not that anyone thought it would be gone forever, but slowly, some of our iconic Maine events are returning this year, like the Kenduskeag Canoe Race, for instance.
But really for me, it's always about the syrup. I mean, face it … I can't really put a canoe on my pancakes. I mean, I could, but that'd be stupid, right?
KEEP READING: 3-ingredient recipes you can make right now
LOOK: Here are copycat recipes from 20 of the most popular fast food restaurants in America
LOOK: 15 Discontinued McDonald's Menu Items