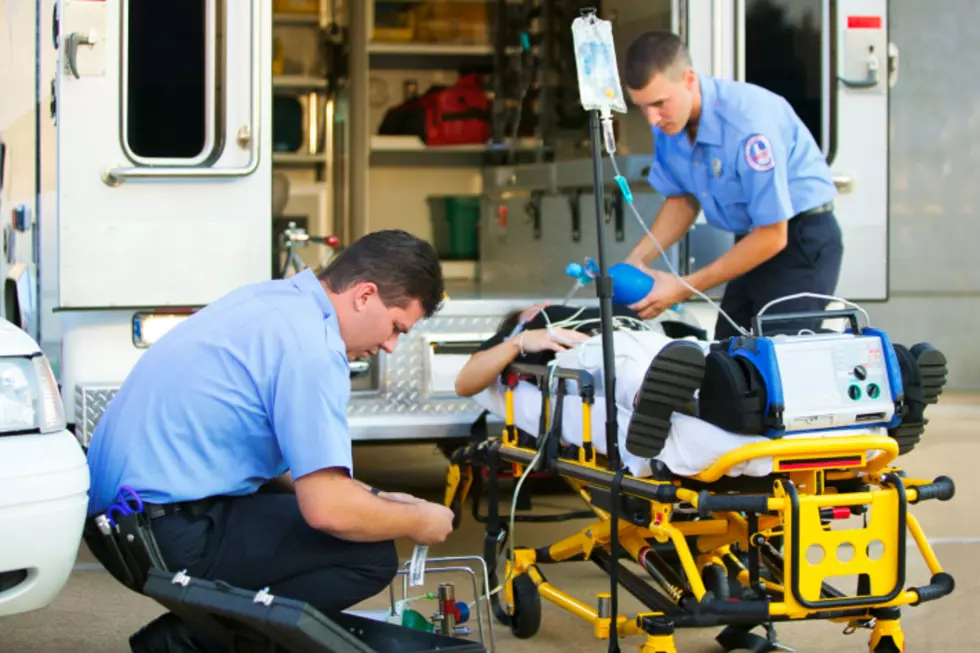 Mainers To Be Honored During National Emergency Services Week
Thinkstock
Working in Emergency Services can be a very stressful and dangerous job. According to News Center Maine, this week some dedicated Mainers will be recognized for their work in emergency services.
A ceremony will be held at the Maine State House on Monday and a group of EMTs, paramedics and ambulance attendants will be honored. Among them:
An EMS Lifetime Achievement Award will go to Kevin Curry, a Paramedic from Union.
The Merit Award – For contribution to the EMS system at the local or regional level in one or more areas of EMS will be awarded to: Cassandra Clark, a paramedic from Livermore Falls, Amanda Chretien an EMT from Newport and HeartSafe Community designation – Durham Fire & Rescue.
Sylvia Hull, a paramedic from Sabattus, Scott Smith an RN and Paramedic from Hampden and Basil Mahaney, a paramedic from Northeast Harbor will all receive awards for Excellence in EMS.
Paramedic Evan Sisley will receive the Distinguished Service Award for caring for George H.W. Bush during the last five years of his life.
We thank all of our Emergency Medical Service workers who save Mainers lives every day.