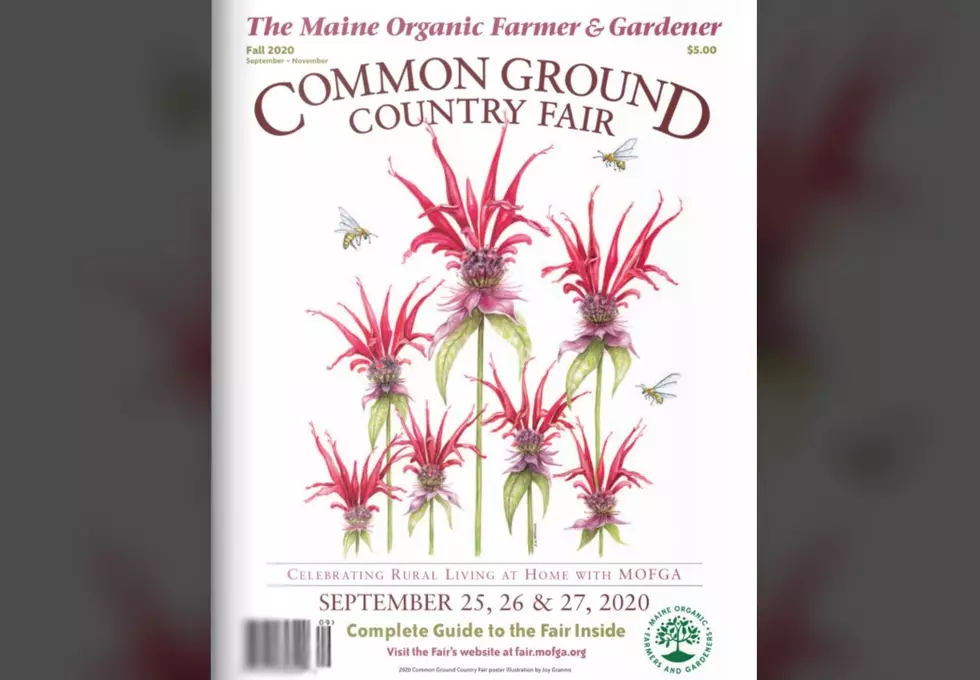 Maine's Common Ground Fair Happens This Weekend, Virtually
MOFGA via Facebook
My first trip to the Common Ground Fair was when I was tween growing up in Augusta. The fair was held in Litchfield back then, not far from the trailer where WBLM originally broadcast.
The early days of the fair were where I saw Jud the Jester perform his pantomime and had my first sandwich with no meat. I'd say these were formative years for a burgeoning little hippie kid.
Going to Common Ground Fair was a family tradition as it moved from Litchfield to Windsor and then settled in Unity where it remains.
While we won't be able get ourselves an aromatic Sweet Annie bunch or attempt another climb up the rope ladder this time, the annual Common Ground Country Fair will carry on virtually.
Like most every other festival organizers in 2020, the Maine Organic Farmers and Gardeners Association (MOFGA for short) decided to cancel the in person gathering.  Starting Friday September 25, the Common Ground Fair in Unity will be happening online.
Of course we'll miss being able to pet the farm animals and we'll miss all the wonderful aromas from the food vendors. However, it is very cool that the organizers at MOFGA put this together for us so we can experience this incredible Maine event on our laptops.
When you click to enter the fair, you'll find a full schedule of keynote speakers, live streaming demonstrations and more to help us grow to be more self-sufficient.
It is also very important to note that there is 2020 "Bee Balm" design for posters, t-shirts and more. Those are available for purchase on the virtual fair page.
Also throughout this weekend you'll have access to the MOFGA video library.
8 Photos Of Vintage WBLM Memorabilia