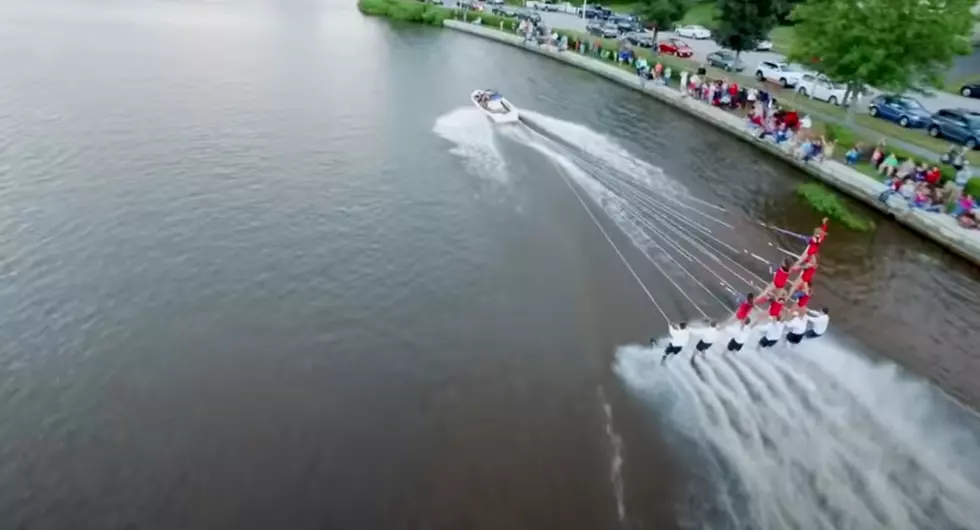 Maine's Spectacular Free Water Ski Show Is Back In Sanford
YouTube
Did you know that there's a water ski team that performs for the community on Number One Pond in Sanford?  Yep, that's really a thing.
It's been going for many years now. They are back again for the 2020 summer season with plenty more opportunities to this month to witness the dazzling spectacle.
The last performance of the year will be a Labor Day show on Monday September 7 at 4:00 pm.
What a fantastic way to enjoy some great outdoor entertainment this summer with plenty of room on shore to stay 6 feet apart from other folks.
When we saw them doing a 4-tier pyramid flying across the pond, it reminded us of the world class water ski shows at SeaWorld in Orlando.
Check out this awesome drone video of aquatic acrobatics and see how they wow audiences year after year.
Where To Find The Best Ice Cream in Each of Maine's 16 Counties