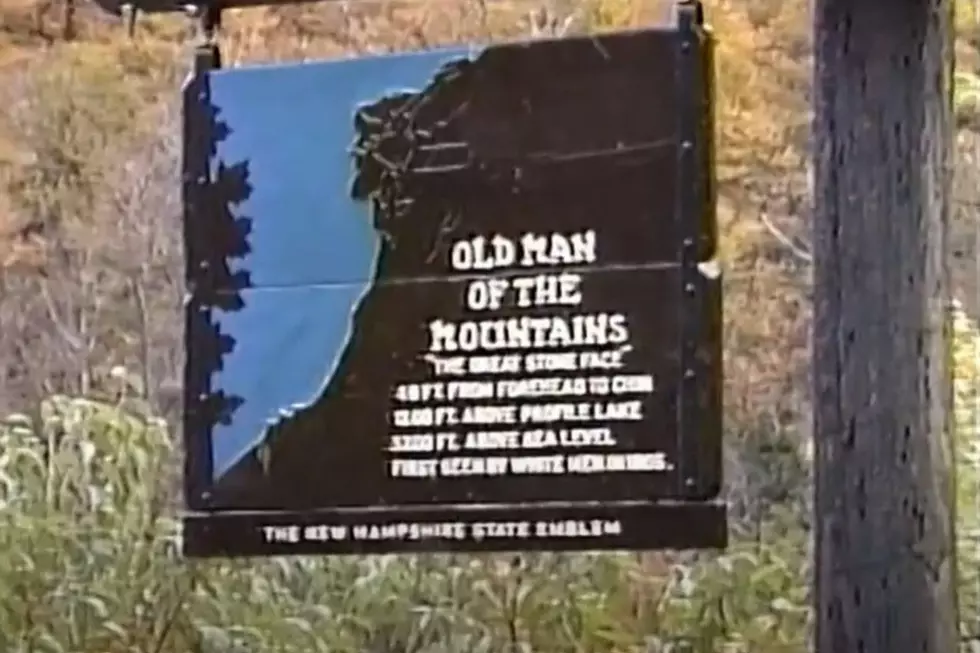 Man Finds 1994 Video Tour of White Mountains Hosted by His Father
Richard Marsh YouTube page
First off, I dread the day that I have to go through my parents' things because I lost them -- I've seen both of my parents have to do it twice each, and I just hope I'm a good 2938498237832 years away from ever having to even think about that, let alone go through it.
While going through his things, Richard came across a box of old 8mm video tapes that his father had recorded, so he began converting them all over. That's when he came across this video tour of the White Mountains dated back to 1994!
The video tour starts out with some scrolling shots of Franconia Notch right off the side of 93, and eventually focuses in on the Old Man of the Mountain. You have to remember, too, even though that hasn't been a thing for about 17 years or so, this was from 1994 so the Old Man was still alive (well, as alive as a rock formation can be) and well back then. Which, man, it was interestingly comforting for me to see it?
I've mentioned my dad lives up in Berlin, so every time I'd drive up 93 to head to his house, I'd drive through the Notch and always would look up at the Old Man just because it was always so fascinating and so cool to see. I still look up at where he used to be, but still, I just remember LOVING the Old Man as a kid (and clearly still do).
The video tour runs through some of the various waterfalls (like Beaver Brook Falls) in the area, shows off shots of/from Mt. Washington, and eventually wraps up with Lake Chocorua (which Richard said is his favorite spot).
Incredibly sorry for your loss, Richard, but also incredibly thankful you came across and decided to share this video tour. It's amazing to look back at a view of landmarks from over 25 years ago to see how they've changed, and how WE'VE changed.
10 Maine and New Hampshire Spots You Have to Visit