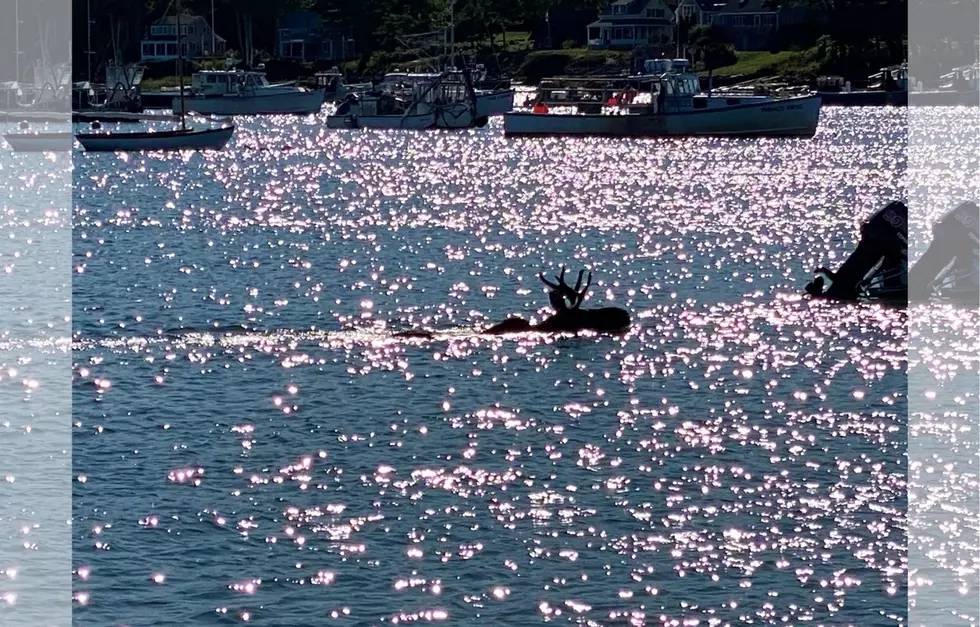 Moose Spotted Taking a Dip in Midcoast Maine Over The Weekend
Joyce Jones via Facebook
While Maine has the most moose in the country aside from Alaska, there are still plenty of Mainers that have never seen one in the wild.
They're even harder to find the more south in the state you go and to see one in a populated harbor? Super rare!
One moose was caught taking a dip in Round Pond Harbor in Lincoln County on Saturday afternoon. The moose was spotted and photographed by Joyce Jones and shared on Facebook.
Enter your number to get our free mobile app
10 Most Dangerous Critters in Maine