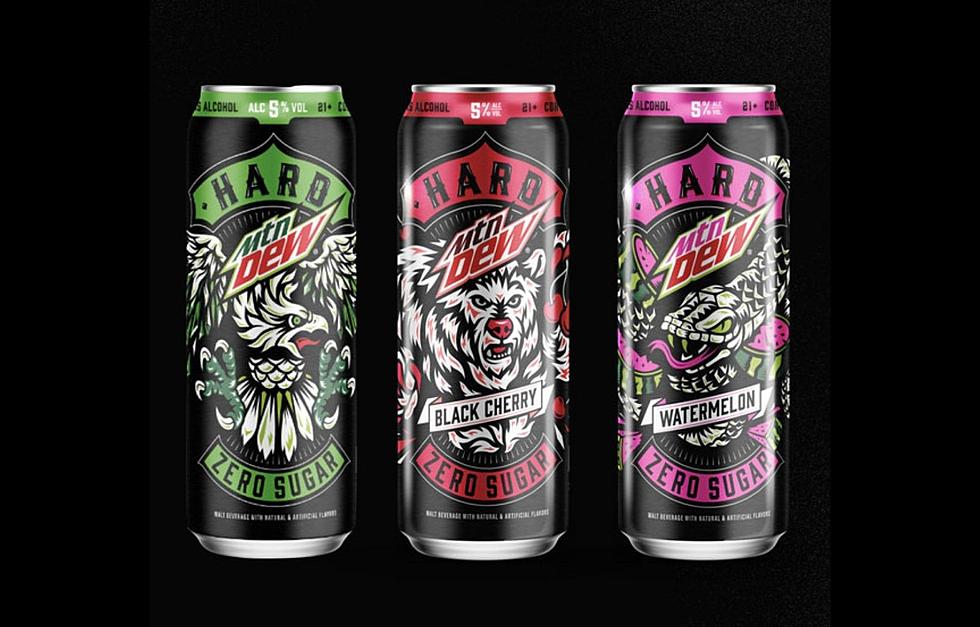 New England Beer Company Teaming Up With PepsiCo For Hard Mountain Dew
Boston Beer Company
Boston Beer Company
Boston Beer Company knows beer and they are likely behind some of your favorites. Their brands include Samuel Adams, Truly, Twisted Tea, Angry Orchard, and more. Now they're teaming up with PepsiCo for a hard take on one of America's favorite sodas.
Mountain Dew
What started out as everyone's favorite green soda in the 1940s has evolved over the years with a plethora of flavors and colors; Code Red, Livewire, Voltage, Baja Blast, and more. There have been some unaffiliated versions of a hard Mountain Dew such as Not Your Father's Mountain Ale from Small Town Brewery, but now PepsiCo is now on board with an official collab with Boston Beer Company
Hard Mtn Dew
The Boston Globe reports that consumers should see the drinks hit shelves early next year. There will be three flavors; Original, Black Cherry, and Watermelon. They will have 5 percent alcohol and zero sugar.
So get excited for a new yet familiar canned alternative to beer and hard seltzer.
Where to Find the Top 10 Best Margaritas in Maine
14 of Portland's Oldest Bars and Restaurants That Have Stood The Test of Time