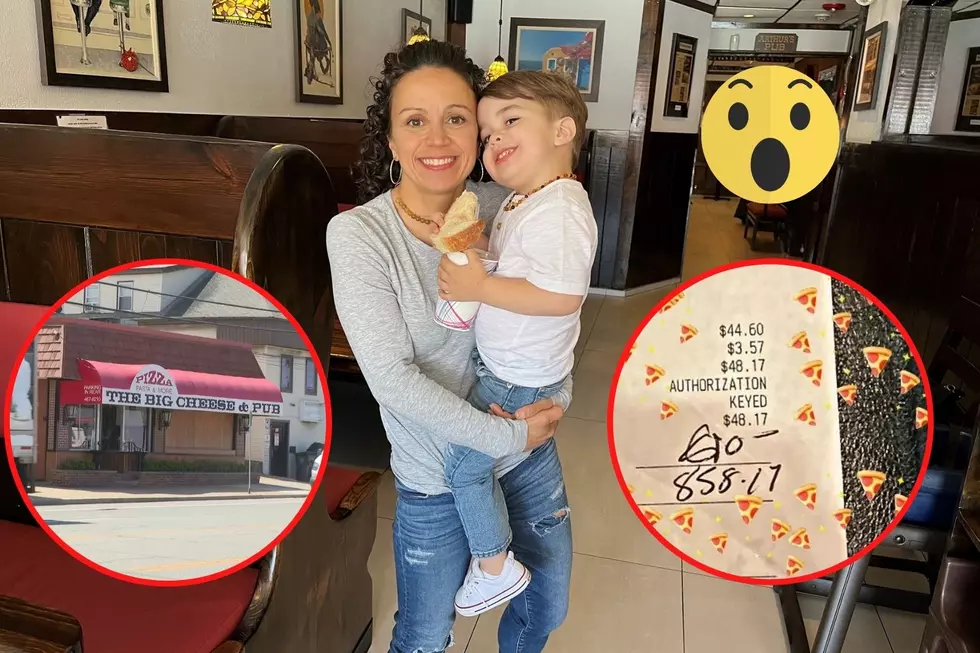 New England Single Mom is Speechless After Receiving Gigantic Tip at Her Waitressing Job
The Big Cheese & Pub via Facebook, Canva
According to UPI.com, Jennifer Vernancio has been a waitress at a pizza place in Cranston, Rhode Island, called the Big Cheese & Pub for three-and-a-half years.
She's a single mama to a 16-year-old daughter and 3-year-old son.
She told the news site that taking care of her kids and bringing in an income in the midst of the pandemic has been challenging, to say the least. 
She happened to be having an especially stressful day. Her 3-year-old was feeling sick, which meant he couldn't go to daycare. This left Jen scrambling for a sitter, which made her late to work. Luckily, the pizza place she works at is unbelievably accommodating and helps her out whenever they can.
Jen came into work frazzled, and her very first table of the day turned it all around. A husband and his wife were warm and kind and asked Jen questions about herself. They ordered a couple of sandwiches, salads, and drinks. As they were walking out, they thanked Jen and told her to have a great day! She went to where they were sitting and saw they had left her an $810 tip on a $48 check!
She was absolutely speechless. The amount of money was extremely generous, but beyond that, the act of kindness from complete strangers left her feeling overwhelmed and so grateful. When you are down on your luck and life feels really hard, if someone shows you a little bit of humility, it can completely turn things around. 
Jen used the money to buy her daughter a new pair of shoes, and her son is getting a toy police truck. She will use the rest of the money to pay off bills. She never got the couple's name, but it is safe to say she will never forget what they did for her when she needed it most. 
LOOK: States With the Most New Small Businesses Per Capita