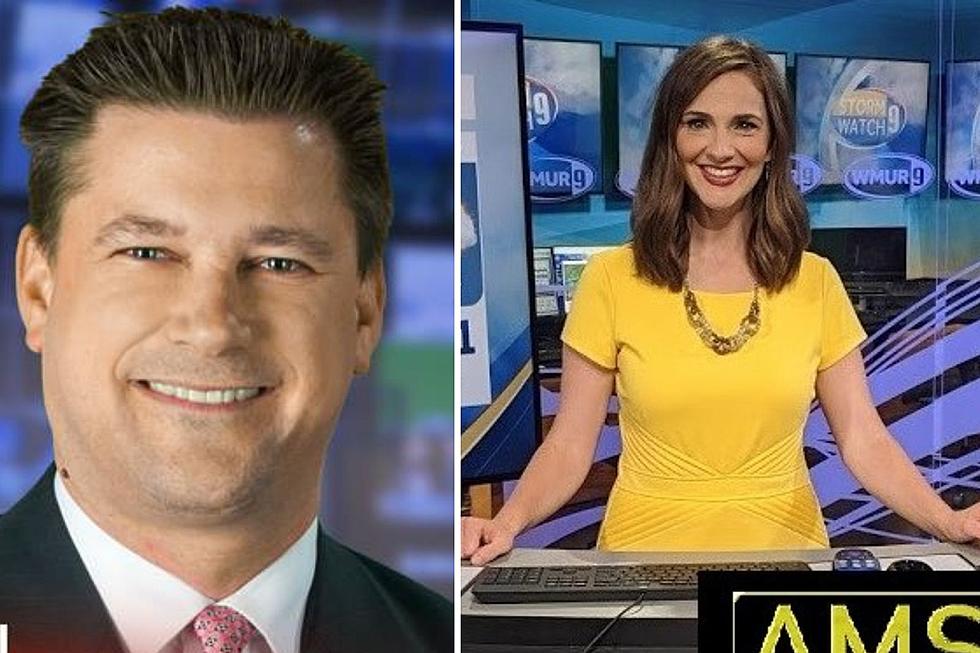 New Hampshire Meteorologists Address Slew of Rude Comments on Facebook
WMUR via Facebook: Canva
Whatever happened to if you don't have something nice to say, don't say anything at all?
I believe we learned that golden rule back in Kindergarten along with "treat others the way you would want to be treated". Some grown ups out there could use a little refresher course on these important lessons we should have learned when we were five.
Kevin Skarupa is the Morning and Noon Meteorologist on WMUR out of Manchester. Whenever he and Hayley Lapointe write anything on their Facebook pages people are absolutely brutal in the comments. Why are they like this?
Kevin finally reached his breaking point and had to address disrespectful and rude comments once and for all. He said he doesn't post his "non meteorologist thoughts" very often but after what he saw this past week he decided to speak up.
Kevin and Hayley released a three part series called "Forecasting NH's Winter" on their Facebook pages.
Kevin encouraged followers to ask question based on their stories and instead they were ridiculed and accused of putting out sensational journalism and click bait. Kevin explained that they are merely science geeks and wanted to put out some extra information that they don't normally have time to talk about on TV. They aren't claiming to predict exactly how Winter will go.
Kevin found the comments disappointed and disheartening. He ended his post with a simple request asking people to think before they type. Shouldn't be too much to ask, should it?
Meteorologist Hayley Lapointe shared Kevin's post on Facebook saying:
"Just know that our team do these specials because we genuinely enjoy sharing our love for meteorology. I know the vast majority of you on this page understand this, but I want to support Kevin in acknowledging that there have been some very rude and just plain disrespectful comments on all of our pages this week. Ugh!"
I think it is so amazing that our local meteorologists make themselves so accessible to the community. However, if they continue to be abused for the content they put out they may eventually decide to disable comments. I know I would!
26 Celebrities Spotted in New Hampshire and Massachusetts
20 Celebrities Who Love the New England Patriots As Much As You
Patriots Nation is strong with or without Tom Brady and these celebrities count themselves among the those who love New England's football team.