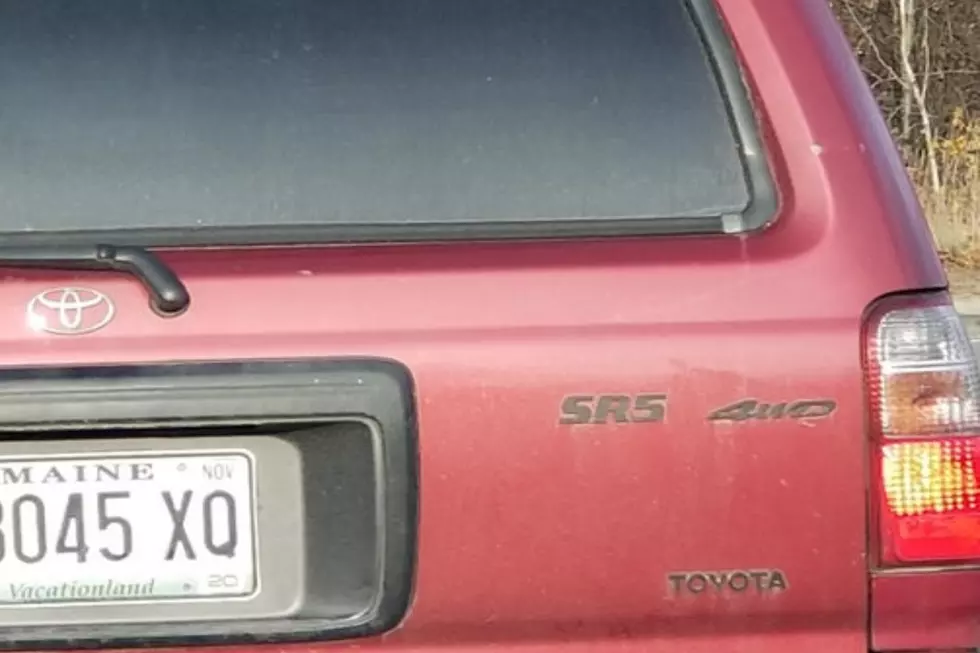 NSFW: This Maine Driver Either Loves 'The Silence of the Lambs' Or Is Really Confident
Reddit via DoesThisMatter
For years in Maine, we've been so caught up in vanity plates that we've kind of overlooked some of the more bizarre and ridiculous bumper stickers. Bizarre, ridiculous and confusing could all be words used to describe this particular NSFW sticker spotted on a vehicle traveling in Jay, Maine.
Shared on Reddit by DoesThisMatter, we have a couple questions. The first and most obvious question is, "big fan of "The Silence of the Lambs", right? If you've never seen the classic film, a significant character in the movie is named Buffalo Bill. During one iconic scene, Bill is staring at himself in the mirror as he puts lip gloss on and makes a very bold statement. Certainly one that lives in film history, not one you'd necessarily expect to see on the back window of a car in Maine in 2020, but anything goes these days.
But if the answer to question one was a no, then question two is obvious. "How confident of a person are you exactly?" It takes some real guts to be driving around a small town like Jay where people likely know who you are just from your vehicle make and model and sport a window sticker that is so bold. That is confidence bordering on cockiness.
So ask yourself now, could you see yourself with a window sticker like this on your car? Are you bold enough? Well, would ya?
5 of the Best Movies Ever Filmed Here In New England