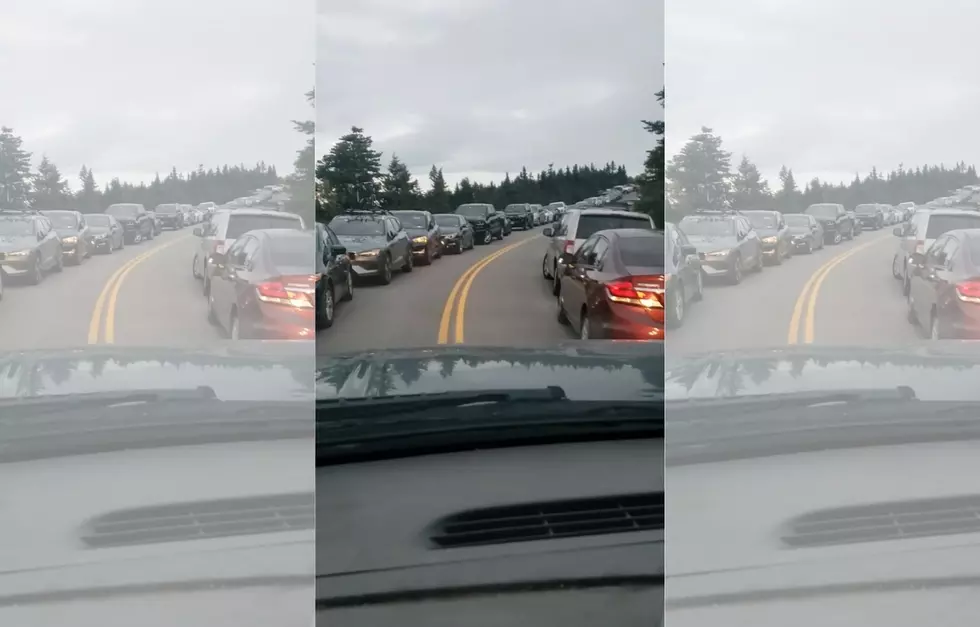 Parked Cars Leading Up To Cadillac Mountain Are Insane
Curtis D. Knudsen Sr. via Facebook
Cadillac Mountain is located in Acadia National Park. Not only is it gorgeous but it's a front-row seat to arguably the best sight in Maine, the sunrise hitting the United States.
It's one of those things that as a Mainer, I've never done. I know, I'll return my Maine card immediately, it's just one of those touristy things that I just don't think of.
Recently Facebook user Curtis D. Knudsen Sr. shared a video just after sunrise that has me questioning if I even ever want to visit Cadillac Mountain.
The short video shows cars lined up on both sides of the road, and clearly there isn't a lot of shoulder room because the cars are barely off the road reducing traffic to one lane.
I was anxious just watching it. God forbid a car come from the other direction. That's a lot of backing up. Plus, who gets the right of way? Then if you're one of the parked cars, good luck getting out. They look as packed in as sardines.
At the very least, it's word to the wise, if you want to see the sunrise, get there early and face your car down the mountain.
Enter your number to get our free mobile app
10 Maine and New Hampshire Spots You Have to Visit