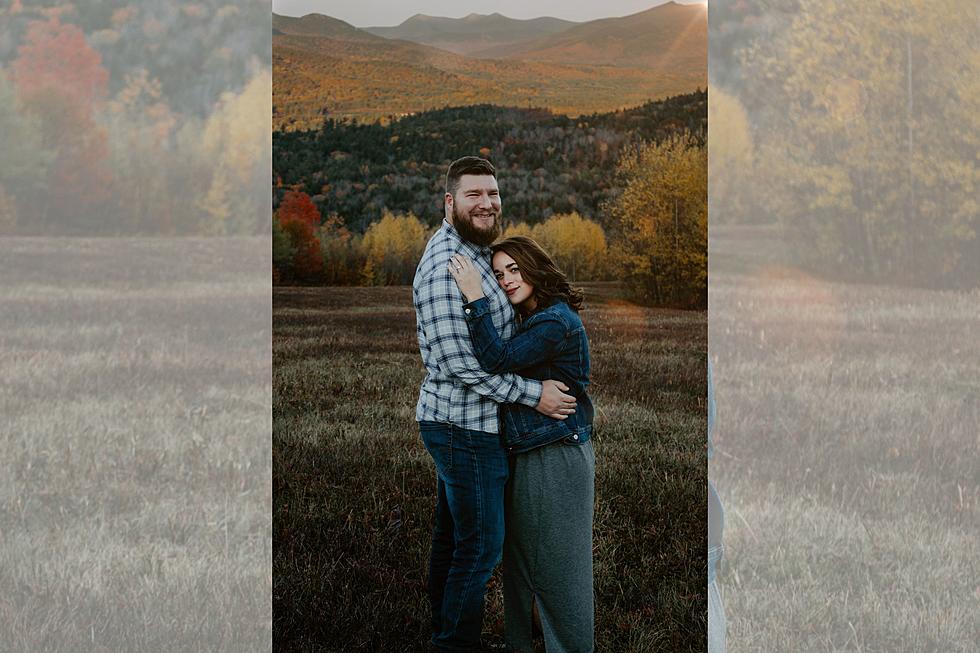 Photographer Creating Epic Blind Dates For New England Singles
Prata Productions
Meeting your perfect match just got a lot cooler thanks to a New England-based photographer.
Marissa Prata lives in Concord, New Hampshire, and started her photography business, Prata Productions, at the beginning of 2020, specializing in boudoir, couples and lifestyle shoots. After joining a photography group online, Prata began seeing fellow creatives throwing around the concept of a Stranger Session, where complete strangers would come together for a photoshoot and help photographers expand their portfolios. But that's where Prata saw an opportunity for something pretty out-of-the-box and incredible.
"I thought like, 'wouldn't this be a cool idea if we made this like an actual date?'" Prata said.
Prata would pair compatible local singles together, plan a low-pressure first date for them, and photograph the day, no doubt capturing some amazing moments and hopefully making some great matches in the process.
She threw the idea up on her Instagram story, asking her followers if the idea of a blind date photoshoot would be something they'd be interested in participating in or seeing, and after receiving some positive feedback and setting up an application on her website, Prata decided to share her idea on TikTok.
Almost instantaneously, Prata's video went viral, and she became inundated with a still-growing number of applications from New England singles hoping to have her set them up and capture their blind dates. At the time we spoke with her, Prata said she had 2,979 applications, and that number wasn't slowing down any time soon.
"I give it an hour and I'll probably break three thousand applications," Prata said. "And they're from all over. It's primarily New England, [but] I have some [from] Pennsylvania. It's all the New England states. It's crazy."
While Prata's original plan was to just do two or three Stranger Sessions, the idea's popularity has grown so much that she is now planning on following through with as many sessions as possible, even if some may take months to get to.
And she's not missing any steps, either, even creating in-depth questions for her application so she can do her best to pair couples who have common interests and personalities.
"I'm trying to find some that are catching my eye based on unique things," Prata said. "For example, if someone had submitted that they were really into agriculture, then I would maybe try to find someone who also answered similar answers so they would have something to bond over."
Plus, this once-in-a-lifetime experience isn't exclusive to straight couples. Yes, you heard right! Stranger Sessions are open to everyone, regardless of what gender they identify with or the gender(s) they are interested in.
"This is not just for straight couples; This is for everyone," Prata said. "I let people fill in what gender or genders they're interested in, so that way, it's all inclusive."
Stranger Sessions cost $250 per person to participate, and Prata gives participants the option of paying for the whole thing or splitting the cost with their match – whatever they're most comfortable with. The cost of the session goes toward paying Prata for time and effort put into making matches, coming up with date idea, and of course, the session itself. Soon after the shoot, participants will also receive digital downloads of their photos, and hopefully, a second date.
7 Beautiful Lakes to Visit in New Hampshire Besides Lake Winnipesaukee
Take a Look at These Super Rare, Crazy-Colored Lobsters Found in Maine, New England
10 of the Best Waterfront Restaurants in Maine You Need to Experience
We asked our listeners what their favorite waterfront restaurants in Maine are and boy did they deliver! Did your favorite make the list? Keep your eyes out for part 2!