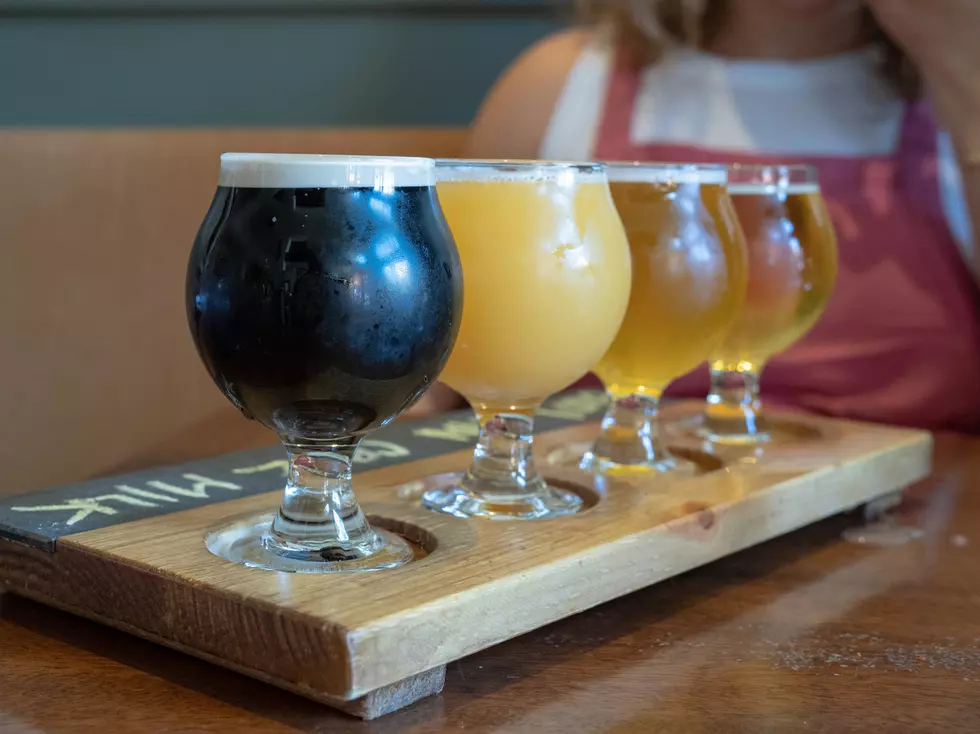 Ranked: Top 25 Beers in New Hampshire According to Beer Advocate
Getty Images
Local. Craft. Beer.
My favorite three words. This is certainly a passion of mine and many others.
People love local beer. Each area of the United States brews beers slightly differently. For example, New England IPA's are different from a West Coast IPA.
West Coast Indian Pale Ales have been around for a while. West Coast IPA's typically are golden in color and taste a bit piney, sometimes citrusy.
New England IPA's, also known as "hazys," are just that. They're hazy in color, and typically loaded with juicy taste. The cloudier the beer, the hazier and juicer it likely is.
We are blessed in New Hampshire to have tons of craft breweries producing NEIPA's left and right. We are loaded in the Granite State with phenomenal micro and nano breweries for the snobby beer drinkers, like me.
Although I am an IPA guy myself, it turns out that a lot of people in New Hampshire like Stouts and Porters.
Stouts and Porters are very similar.  "To put it simply, Porters are generally lighter in color and alcohol than Stouts with a range of chocolate, coffee and caramel flavors, but without the burnt, roast qualities usually reserved for Stouts," according to a BlackHops article.
According to the Beer Judge Certification Program, a Stout is defined as "a very dark, roasty, bitter, creamy ale," while a Porter is described as "a substantial, malty dark ale with a complex and flavourful character."
Why tell you this? Well, below are the top 25 beers brewed in the state of New Hampshire. The list comes from ratings on the website, Beer Advocate.
Beer Advocate is a location where beer people like me can rate the beers they have. You rate the beer out of five, and can write a description for yourself/others to reference if you are thinking of trying a new beer.
Below are the top 25 beers in New Hampshire, according to Beer Advocate.
I do think it is worth noting that the ranking is based on "weighted rank." That includes the number of reviews and the average review score. I say that because there has been an increase of breweries in the past few years, so this list may change as time goes on.
The Top 25 Beers in New Hampshire
Beer Advocate is a website to review beers. Using the hundreds of reviews, we are able to rank the local beers in New Hampshire. See below, for the list of the top 25 beers here in the Granite State.
Take a Look Inside the Biggest House in Maine