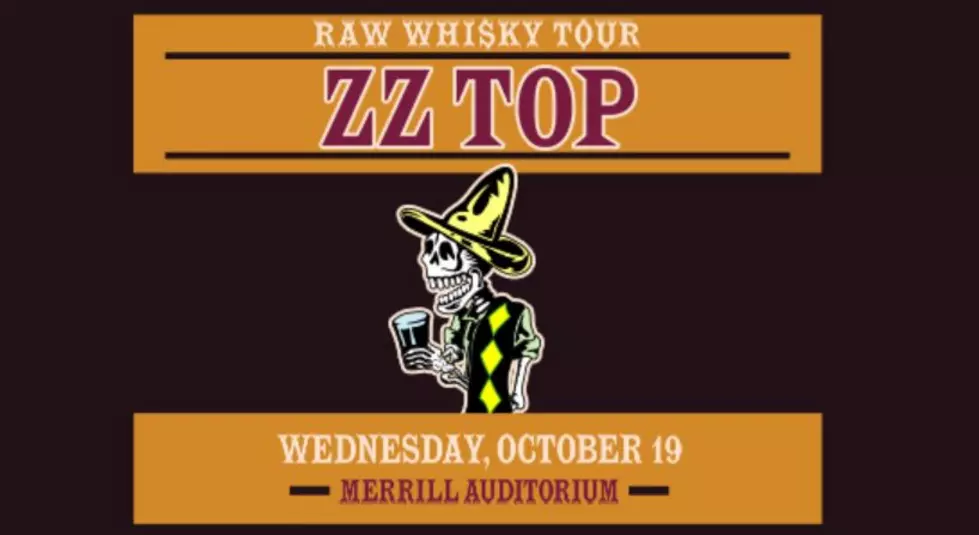 ZZ Top in Portland This Week: Listen to Their First Show in Maine From 1975
ZZ Top
ZZ Top is back in Maine this week for their 21st appearance in the Pine Tree State. 
ZZ Top has rocked Portland 13 times over the years, from the very first concert at the CCCC in 1977 to the summer of 2016 on the Maine State Pier. There have also been ZZ Top shows in OOB, Bangor, Scarborough, and Augusta. But the first ZZ Top show in Maine was back in 1975 at the Central Maine Youth Center in Lewiston.
ZZ TOP CONCERT POSTER FOR THEIR FIRST SHOW IN MAINE
The Stampeders played, and then Brownsville Station (remember the original "Smokin' In The Boys Room"?), who opened up for ZZ Top.
Tickets were $5 in advance and $6 day of the show, and you could get them at the iconic Record Mart, Sonnet & Song, or the Grand Orange. They're all gone now, but certainly not forgotten!
** One funny side note about this concert poster. That's NOT ZZ Top on the front. That's Brownsville Station that someone THOUGHT was ZZ Top and mistakenly put them on the concert poster, but hey, it was the '70's.
Check out the playlist from this show. I love that they did a Fleetwood Mac cover, Johnny Cash cover, AND an Elvis Presley cover. Who else but ZZ Top could get away with THAT?
You can listen to the entire historic Lewiston show right here. We miss ya Dusty!
10 Celebrities Lucky Enough To Be Photographed With Dusty
LOOK: The Most Famous Actor Born Every Year
10 Maine Towns With Dirty Sounding Names