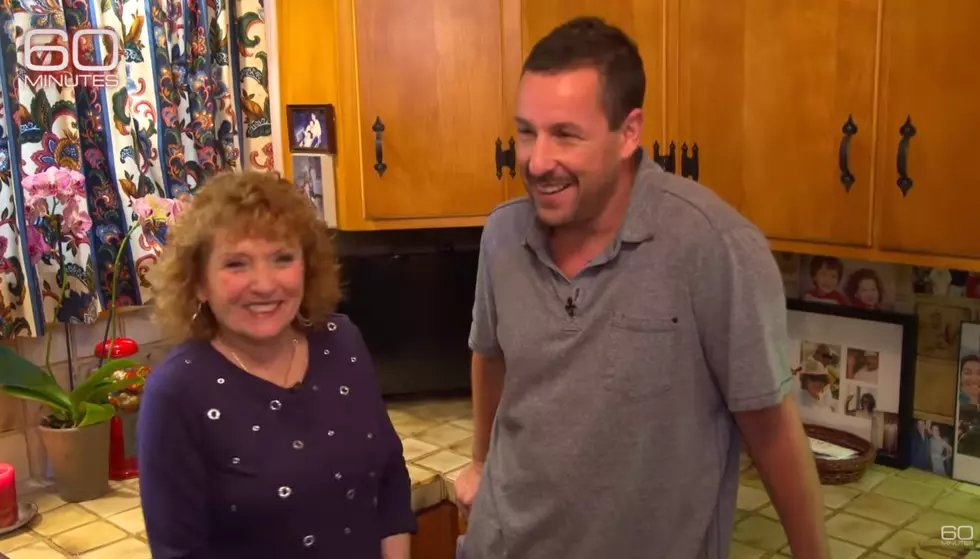 See Inside The NH Home Where Adam Sandler Grew Up
60 Minutes via YouTube
Usually I'm tuned into 60 Minutes on Sunday evenings. Unfortunately I missed the latest episode due to some marathon holiday shopping. You feel me don'tcha.
Well now I'm gonna have to see if I got this episode recorded on my YouTube TV so I can see the whole segment featuring Adam Sandler here in New England.
We love when we get to see inside celebrity homes. It's even cooler when we can see their humble beginnings.
60 Minutes correspondent Sharyn Alfonsi was welcomed recently by actor/comedian Adam Sandler into his New Hampshire childhood home.
Check out this great clip.The house looks like it hasn't changed much at all since he lived there.
Adam declares..."Same carpet as growin' up for sure...same sheets... same everything."
We get to meet his adorable mother too.
Definitely gonna look for the whole interview tonight, even if it's just to see more priceless interaction between the Sandman and his mom.