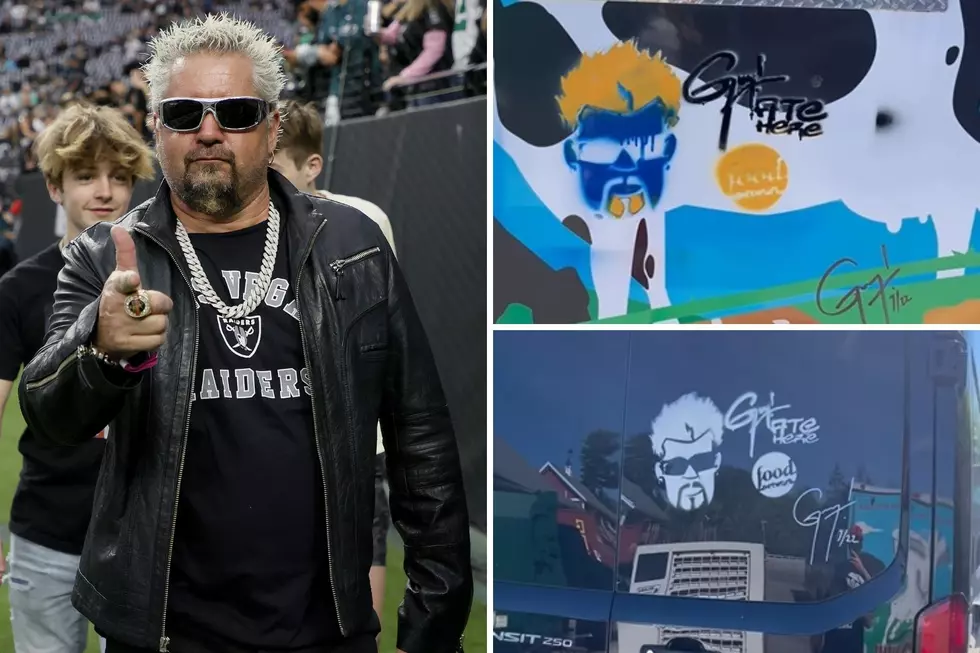 Something is Brewing Between Guy Fieri and a New Hampshire Restaurant Owner
Getty Images / Bobby Marcotte via Instagram
New Hampshire's most famous chef
Bobby Marcotte is arguably the most famous, memorable, and recognizable chef from New Hampshire. From the fact that he's proud to be born and raised in New Hampshire (Derry, specifically, a proud Pinkerton Astro), to all the good he does raising money for St. Jude Children's Research Hospital in honor of his late daughter Alanna, to even busting out his protective Dad side for his employees who appear to receive an insult on their bill (turns out it was an inside joke between a boyfriend and his girlfriend.)
For all that and more, people know the name "Bobby Marcotte."
Bobby Marcotte's history with Guy Fieri
But people know the name "Bobby The Butcher" because that's the nickname that Guy gave to Bobby after his first (and multiple appearances) on his Food Network shows. According to IMDb, Bobby first popped up on Diners, Drive-Ins and Dives in October 2016, when his first restaurant, The Tuckaway Tavern in Raymond, was featured on the "Big Food, Small Towns" episode of Triple D.
One year later, Bobby opened hop + grind in Durham, and eventually was featured on Triple D once again. Fast forward to the height of the pandemic in 2020, and Bobby showed there was no stopping him, opening a coffee shop, rise + grind. In that time, Bobby made multiple appearances on Guy's Food Network shows, winning twice on Guy's Grocery Games as well as competing in Tournament of Champions II in 2021.
And since that ToC appearance last year, all has been quiet on the Bobby/Guy front, until now.
Bobby teased another collaboration with Guy on Monday
As he normally does, Bobby took to his Instagram page to tease another collaboration coming up with Guy that looks as if happened this past weekend. In the teaser video, nothing is shown except for two vehicles that have logos of Guy's face with the message "Guy Ate Here" and the Food Network logo, along with the numbers "7/22" -- indicating that it either happened on July 22, or simply indicating the month and year.
Exactly what and where Guy ate remains to be seen, as does when we'll actually find out (presumably on some airing of a Guy-related show on Food Network.) But based on the comments section of Bobby's teaser video, it seems like Moat Mountain Brewing Company in North Conway was involved, so this has the chance of being something epic.
Stay tuned...
Check out all of the New Hampshire Restaurants That Have Been Featured on 'Diners, Drive-ins & Dives'
The 5 Maine Restaurants Featured on Diners Drive-ins and Dives Plus 5 More That Should Be on The Show